Una semana mαs PlayStation Store, la tienda digital de PS4, lanza importantes descuentos, en esta ocasiσn de juegos de PlayStation VR que podemos encontrar con grandes precios en la PS Store de Espaρa. Estos descuentos han comenzado hoy y terminarαn el 24 de septiembre, e incluyen algunos de los juegos mαs destacados de la realidad virtual de PlayStation 4, desde sus tνtulos mαs aclamados hasta los mαs recientes.
Ofertas PS VR: Astro Bot, Blood & Truth, Iron Man VR y muchos otros
En estos descuentos de PS VR podemos encontrar desde los juegos mαs aclamados del dispositivo, como Astro Bot Rescue Mission (14,79 €), hasta lanzamiento tan recientes como Iron Man VR (29,99 €), pasando por Arizona Sunshine (11,99 €), Blood & Truth (14,79 €), Farpoint (9,99 €), L.A. Noire: The VR Case Files (14,99 €), SUPERHOT VR (9,99 €) o Tetris Effect (19,99 €).
Si tenιis PlayStation VR echad un buen vistazo ya que podrιis encontrar muchos de los mejores juegos de la realidad virtual de PS4 a mαs de la mitad de precio, algunos muy interesantes y que os han podido pasar desapercibidos como la peculiar aventura de FromSoftware Dιracinι (9,89 €), el divertido Everybody's Golf VR (9,89 €), el aclamado Moss (9,89 €) o el original Paper Beast (14,99 €).
Resident Evil 3 Remake a mitad de precio
Uno de los juegos mαs esperados de la primera mitad de 2020, especialmente para los amantes del terror y de la saga de Capcom, era Resident Evil 3 Remake, que se lanzσ en abril y que ya se encuentra a mitad de precio, por 29,99 € hasta el 17 de septiembre. Un buen momento para que descubrαis esta espectacular aventura.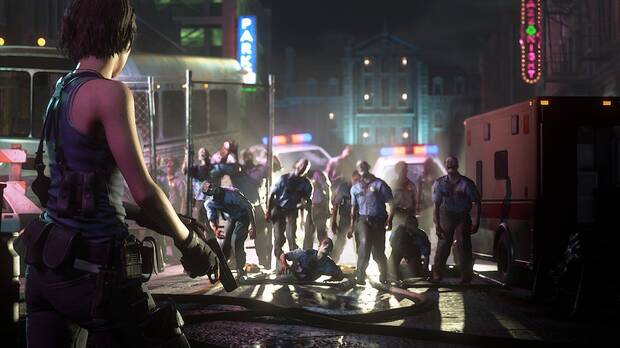 Days Gone, Death Stranding y otros grandes tνtulos siguen de oferta
Como es habitual en PS Store las nuevas ofertas lanzadas hoy se unen con anteriores descuentos, por lo que os recordamos que podιis encontrar muchos juegos interesantes de oferta como Days Gone (20,29 €, o 16,79 € si eres suscriptor de PS Plus), Assassin's Creed Odyssey (19,59 €), Call of Duty: Modern Warfare (45,49 €), Concrete Genie (14,99 €), Death Stranding (30,09 €), FIFA 20 (4,89 €), MediEvil Remake (14,99 €), Kingdom Come: Deliverance (13 €), Monster Boy and the Cursed Kingdom (15,99 €) y muchνsimos mαs.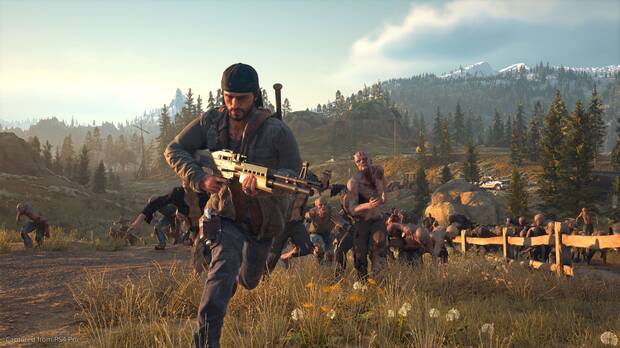 A continuaciσn podιis consultar el listado con todas las ofertas de PS Store:
Todas las ofertas para Usuarios Plus
Todas las ofertas para usuarios estαndar