La PS Store espaρola de PS5 y PS4 se ha actualizado con nuevas ofertas de la promociσn El planeta de los descuentos con hasta un 70 % de rebajas en juegos de todo tipo hasta el 3 de marzo. A continuaciσn podιis ver una selecciσn de ofertas destacadas para PlayStation 4 y PlayStation 5:
Demon's Souls Remake: 49,59 €
Grand Theft Auto: The Trilogy – The Definitive Edition: 40,19 €
FIFA 22 PS5: 39,99 €
Sackboy Una aventura a lo grande: 39,89 €
Call of Duty: Modern Warfare: 34,99 €
Yakuza: Like a Dragon: 29,99 €
Hitman 3: 27,99 €
Resident Evil Village: 27,99 €
Mortal Kombat 11 Ultimate: 26,99 €
Cyberpunk 2077: 24,99 €
No Man's Sky: 24,99 €
Days Gone: 19,99 €
FIFA 22 PS4: 18,19 €
Crash Team Racing Nitro-Fueled: 15,99 €
Grand Theft Auto V: Premium Edition: 14,84 €
Ace Combat 7: Skies Unknown: 10,49 €
The Witcher 3: Wild Hunt GOTY: 9,99 €
Need for Speed Hot Pursuit Remastered: 7,99 €
Children of Morta: 7,69 €
Moonlighter: 5,99 €
Esto es sσlo una muestra de todos los juegos rebajados que hay disponible actualmente en la PS Store de PS5 y PS4. A continuaciσn os mostramos la lista completa, que incluye descuentos tanto de la nueva promociσn como de otro tipo de campaρas activas. Podιis ver los precios originales, el descuento, el precio actual y la fecha hasta la que estα disponible.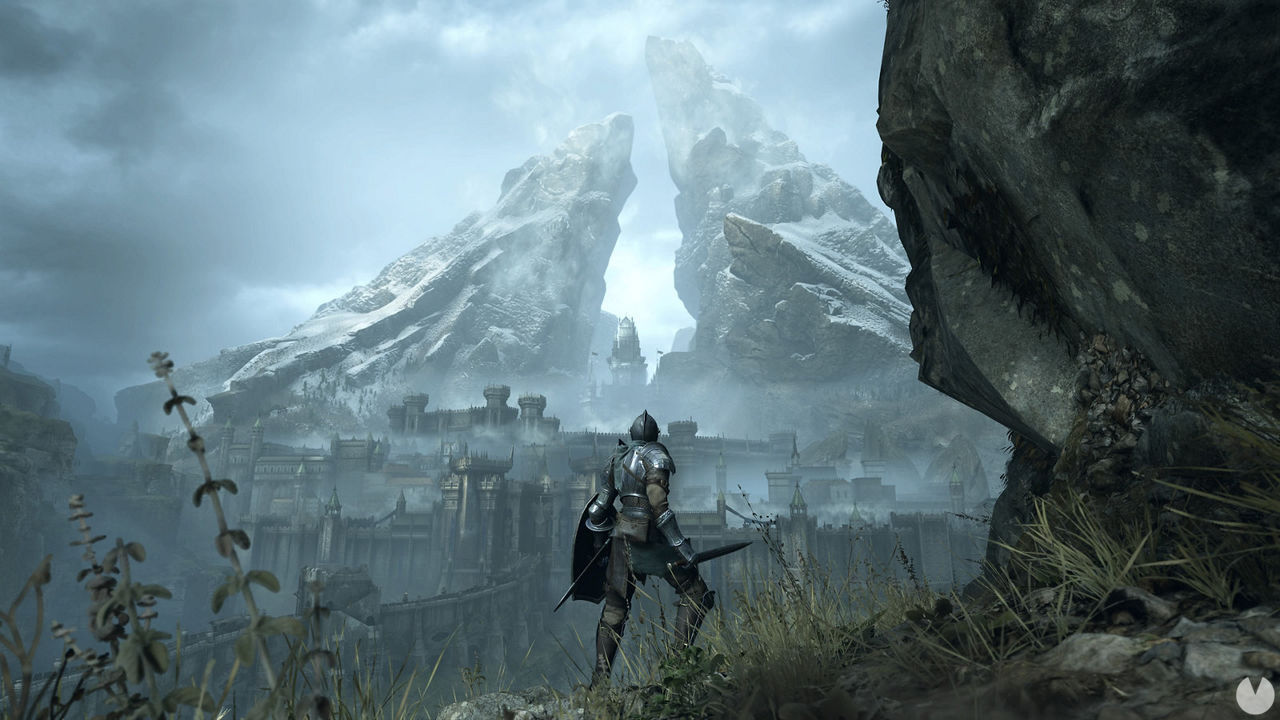 Todas las ofertas para usuarios estαndar
Juego o pack
Precio
Oferta
Dto.
'Patrulla Canina todos a una!

Hasta

39.99 €
19.99 €
50%
ΏQuiιn quiere ser millonario?

Hasta

39.99 €
19.99 €
50%
ΏQuiιn quiere ser millonario? - Nueva Ediciσn

Hasta

39.99 €
29.99 €
25%
10 Second Ninja X

Hasta

9.99 €
0.99 €
90%
428: Shibuya Scramble

Hasta

49.99 €
7.49 €
85%
8-Bit Armies

Hasta

29.99 €
4.49 €
85%
8-Bit Armies - Deluxe Edition

Hasta

34.99 €
5.24 €
85%
8-Bit Hordes

Hasta

29.99 €
4.49 €
85%
8-Bit Hordes - Deluxe Edition

Hasta

34.99 €
5.24 €
85%
8-Bit Invaders!

Hasta

29.99 €
4.49 €
85%
8-Bit Invaders! - Deluxe Edition

Hasta

34.99 €
5.24 €
85%
8-Bit RTS Series - Complete Collection

Hasta

59.99 €
11.99 €
80%
A Hat in Time

Hasta

28.49 €
14.24 €
50%
A Juggler's Tale

Hasta

14.99 €
8.99 €
40%
A Knight's Quest

Hasta

24.99 €
4.99 €
80%
A Plague Tale: Innocence

Hasta

39.99 €
9.99 €
75%
A Way Out

Hasta

29.99 €
7.49 €
75%
ABZΓ›

Hasta

19.99 €
6.99 €
65%
Ace Attorney Turnabout Collection

Hasta

59.99 €
44.99 €
25%
ACE COMBAT 7: SKIES UNKNOWN

Hasta

69.99 €
10.49 €
85%
ACE COMBAT 7: SKIES UNKNOWN Deluxe Edition

Hasta

94.99 €
14.24 €
85%
Aces of the Luftwaffe - Squadron

Hasta

14.99 €
5.99 €
60%
Aces of the Luftwaffe - Squadron Extended Edition

Hasta

24.99 €
12.49 €
50%
Achtung! Cthulhu Tactics

Hasta

24.99 €
9.99 €
60%
Action Henk

Hasta

14.99 €
1.49 €
90%
Adam's Venture: Origins

Hasta

14.99 €
2.24 €
85%
Adam's Venture: Origins - Deluxe Edition

Hasta

19.99 €
2.99 €
85%
ADR1FT

Hasta

19.99 €
4.99 €
75%
AereA

Hasta

19.99 €
2.99 €
85%
Aerial_Knight's Never Yield - PS4 & PS5

Hasta

11.99 €
7.19 €
40%
AeternoBlade II

Hasta

29.99 €
8.99 €
70%
Agatha Christie - The ABC Murders

Hasta

19.99 €
1.99 €
90%
Age of Wonders: Planetfall Premium Edition

Hasta

89.99 €
22.49 €
75%
Aggelos

Hasta

14.99 €
3.74 €
75%
Agony

Hasta

19.99 €
1.99 €
90%
Alan Wake Remastered

Hasta

29.99 €
23.99 €
20%
Albedo: Eyes From Outer Space

Hasta

14.99 €
3.74 €
75%
Alekhine's Gun

Hasta

19.99 €
2.99 €
85%
Alex Kidd in Miracle World DX

Hasta

19.99 €
10.99 €
45%
Aliens: Fireteam Elite PS4 & PS5

Hasta

39.99 €
27.99 €
30%
All-Star Fruit Racing

Hasta

19.99 €
3.99 €
80%
Alpha Invasion

Hasta

9.99 €
1.99 €
80%
Alpha Invasion Hacker Bundle

Hasta

11.99 €
5.99 €
50%
American Fugitive

Hasta

19.99 €
3.99 €
80%
Amnesia: Collection

Hasta

28.49 €
2.84 €
90%
Amnesia: Rebirth

Hasta

28.49 €
14.24 €
50%
Animal Rivals

Hasta

6.99 €
3.84 €
45%
Anomaly 2

Hasta

13.99 €
1.39 €
90%
Anthem

Hasta

69.99 €
6.99 €
90%
AO Tennis 2

Hasta

54.99 €
13.74 €
75%
AQUA KITTY - Milk Mine Defender DX

Hasta

6.59 €
1.97 €
70%
AQUA KITTY DX - PAWSOME BUNDLE

Hasta

9.99 €
2.99 €
70%
Aragami

Hasta

19.99 €
2.99 €
85%
Aragami 2

Hasta

39.99 €
27.99 €
30%
Arcade Classics Anniversary Collection

Hasta

19.99 €
3.99 €
80%
ARCADE GAME SERIES 3-in-1 Pack

Hasta

7.99 €
3.99 €
50%
ARCADE GAME SERIES: DIG DUG

Hasta

3.99 €
1.99 €
50%
ARCADE GAME SERIES: GALAGA

Hasta

3.99 €
1.99 €
50%
ARCADE GAME SERIES: Ms. PAC-MAN

Hasta

3.99 €
1.99 €
50%
ARCADE GAME SERIES: PAC-MAN

Hasta

3.99 €
1.99 €
50%
Arietta of Spirits

Hasta

19.99 €
9.99 €
50%
Arizona Sunshine

Hasta

39.99 €
7.99 €
80%
Asdivine Cross

Hasta

14.99 €
10.04 €
33%
Asdivine Dios

Hasta

14.99 €
7.49 €
50%
Asdivine Menace

Hasta

14.99 €
7.49 €
50%
Ash of Gods: Redemption

Hasta

29.99 €
5.99 €
80%
Ashen

Hasta

39.99 €
11.99 €
70%
Assassin's Creed Chronicles - Trilogy

Hasta

24.99 €
6.24 €
75%
Assassin's Creed Chronicles: China

Hasta

9.99 €
3.99 €
60%
Assassin's Creed Chronicles: India

Hasta

9.99 €
3.99 €
60%
Assassin's Creed Chronicles: Russia

Hasta

9.99 €
3.99 €
60%
Assassin's Creed IV Black Flag - Standard Edition

Hasta

19.99 €
5.99 €
70%
Assassin's Creed Odyssey

Hasta

69.99 €
17.49 €
75%
Assassin's Creed Odyssey - GOLD EDITION

Hasta

99.99 €
24.99 €
75%
Assassin's Creed Origins - GOLD EDITION

Hasta

99.99 €
24.99 €
75%
Assassin's Creed Syndicate Gold Edition

Hasta

49.99 €
14.99 €
70%
Assassin's Creed Unity

Hasta

29.99 €
8.99 €
70%
Assassin's Creed Valhalla Deluxe PS4 & PS5

Hasta

89.99 €
35.99 €
60%
Assassin's Creed Valhalla Gold PS4 & PS5

Hasta

99.99 €
49.99 €
50%
Assetto Corsa

Hasta

29.99 €
7.49 €
75%
Astιrix & Obιlix Slap them All!

Hasta

39.99 €
29.99 €
25%
ASTRO AQUA KITTY

Hasta

12.99 €
5.19 €
60%
ASTRO AQUA KITTY Bundle

Hasta

12.99 €
5.19 €
60%
Atari Flashback Classics Vol. 1

Hasta

19.99 €
9.99 €
50%
Atari Flashback Classics Vol. 2

Hasta

19.99 €
9.99 €
50%
Atari Flashback Classics Vol. 3

Hasta

19.99 €
9.99 €
50%
ATV Drift & Tricks

Hasta

19.99 €
1.99 €
90%
Aven Colony

Hasta

29.99 €
5.99 €
80%
Azur Lane: Crosswave

Hasta

29.99 €
14.99 €
50%
Azur Lane: Crosswave - Deluxe Bundle

Hasta

9.99 €
4.49 €
55%
Back 4 Blood: Standard Edition PS4 & PS5

Hasta

69.99 €
41.99 €
40%
Bassmaster Fishing 2022 PS4 and PS5

Hasta

34.99 €
20.99 €
40%
Batman - The Telltale Series - Season Pass

Hasta

14.99 €
3.74 €
75%
Batman: Arkham Knight

Hasta

19.99 €
12.99 €
35%
Batman: El Enemigo Dentro - Season Pass

Hasta

14.99 €
3.74 €
75%
Batman: Return to Arkham

Hasta

49.99 €
14.99 €
70%
Batman:ArkhamCollection

Hasta

59.99 €
17.99 €
70%
Battle Brothers

Hasta

28.49 €
21.36 €
25%
Battle Chasers: Nightwar

Hasta

29.99 €
5.99 €
80%
Battlefield 1

Hasta

19.99 €
7.99 €
60%
Battlefield 1 Revolution

Hasta

39.99 €
9.99 €
75%
Battlefield 2042 Gold Edition para PS4 y PS5

Hasta

99.99 €
74.99 €
25%
Battlefield 2042 para PS4

Hasta

69.99 €
41.99 €
40%
Battlefield 2042 para PS4 y PS5

Hasta

79.99 €
51.99 €
35%
Battlefield 2042 Ultimate Edition para PS4 y PS5

Hasta

119.99 €
95.99 €
20%
Battlefield 4

Hasta

19.99 €
7.99 €
60%
Battlefield 4 Ediciσn Premium

Hasta

39.99 €
9.99 €
75%
Battlefield Hardline Deluxe Edition

Hasta

29.99 €
7.49 €
75%
Battlefield Hardline Ediciσn Definitiva

Hasta

19.99 €
4.99 €
75%
Battlefield Hardline ediciσn Estαndar

Hasta

19.99 €
7.99 €
60%
Battlefield V

Hasta

39.99 €
9.99 €
75%
Battlefield V Definitive Edition

Hasta

59.99 €
11.99 €
80%
Bayonetta & Vanquish 10th Anniversary Bundle

Hasta

39.99 €
15.99 €
60%
Bear With Me: The Lost Robots

Hasta

4.99 €
0.99 €
80%
Beast Quest

Hasta

19.99 €
1.99 €
90%
Beat Cop

Hasta

14.99 €
2.24 €
85%
Bee Simulator

Hasta

39.99 €
9.99 €
75%
Beholder 2

Hasta

14.99 €
2.99 €
80%
Beholder Complete Edition

Hasta

14.99 €
2.99 €
80%
Beyond a Steel Sky

Hasta

39.99 €
29.99 €
25%
Beyond a Steel Sky

Hasta

39.99 €
29.99 €
25%
Beyond: Dos almas

Hasta

29.99 €
11.99 €
60%
Big Buck Hunter Arcade

Hasta

19.99 €
3.99 €
80%
Biomutant

Hasta

59.99 €
35.99 €
40%
BioShock: The Collection

Hasta

49.99 €
9.99 €
80%
BLACK CLOVER: QUARTET KNIGHTS Deluxe Edition

Hasta

74.99 €
11.24 €
85%
Black Desert: Traveler Edition

Hasta

29.99 €
14.99 €
50%
Black Mirror

Hasta

39.99 €
5.99 €
85%
Black the Fall

Hasta

14.99 €
4.49 €
70%
Black Widow: Recharged

Hasta

8.99 €
6.29 €
30%
Black Widow: Recharged

Hasta

8.99 €
6.29 €
30%
Blair Witch

Hasta

29.99 €
8.99 €
70%
Blair Witch: VR Edition

Hasta

29.99 €
19.49 €
35%
Blast Brawl 2

Hasta

9.99 €
5.49 €
45%
BLAZBLUE CENTRALFICTION

Hasta

54.99 €
13.74 €
75%
BLAZBLUE CROSS TAG BATTLE

Hasta

19.99 €
4.99 €
75%
BLAZBLUE CROSS TAG BATTLE Special Edition

Hasta

49.99 €
19.99 €
60%
Blaze y los Monster Machines: Corredores de Ciudad Axle

Hasta

39.99 €
27.99 €
30%
Bleed

Hasta

9.99 €
2.99 €
70%
Bleed 2

Hasta

14.99 €
4.49 €
70%
Blood Bowl 2

Hasta

19.99 €
3.99 €
80%
Bloodborne : Game of the Year Edition

Hasta

34.99 €
17.49 €
50%
Bloodstained: Ritual of the Night

Hasta

39.99 €
15.99 €
60%
Boggle

Hasta

9.99 €
3.99 €
60%
Bomber Crew

Hasta

19.99 €
3.99 €
80%
Bomber Crew Deluxe Edition

Hasta

24.99 €
4.99 €
80%
Book of Demons

Hasta

24.99 €
9.99 €
60%
Borderlands 2 VR

Hasta

49.99 €
24.99 €
50%
Borderlands 3 PS4 & PS5

Hasta

69.99 €
13.99 €
80%
Borderlands 3: Ediciσn Sϊper Deluxe PS4 & PS5

Hasta

79.99 €
31.99 €
60%
Borderlands: Game of the Year Edition

Hasta

29.99 €
9.89 €
67%
Borderlands: The Handsome Collection

Hasta

39.99 €
9.99 €
75%
Bound by Flame

Hasta

9.99 €
1.99 €
80%
Bounty Battle

Hasta

24.99 €
6.24 €
75%
Brain Beats

Hasta

14.99 €
8.99 €
40%
Brain Breaker

Hasta

1.19 €
0.59 €
50%
BRAIN BREAKER BEST AVATARS PREMIUM BUNDLE

Hasta

4.99 €
2.49 €
50%
Brain Fitness del Profesor Rubik

Hasta

39.99 €
7.99 €
80%
Brain in Retro Space

Hasta

2.99 €
0.59 €
80%
Bridge Constructor

Hasta

9.99 €
1.99 €
80%
Bridge Constructor Portal

Hasta

14.99 €
2.99 €
80%
Bridge Constructor Stunts

Hasta

9.99 €
1.99 €
80%
Bridge Constructor: The Walking Dead - PS4 & PS5

Hasta

9.99 €
2.99 €
70%
Bridge Constructor: The Walking Dead - PS4 & PS5

Hasta

9.99 €
2.99 €
70%
Bugsnax

Hasta

21.99 €
13.19 €
40%
Buildings Have Feelings Too!

Hasta

19.99 €
6.99 €
65%
Burnout Paradise Remastered

Hasta

19.99 €
5.99 €
70%
Bus Simulator

Hasta

39.99 €
19.99 €
50%
Bus Simulator 21

Hasta

49.99 €
39.99 €
20%
Bus Simulator 21 - Extended Edition

Hasta

54.99 €
43.99 €
20%
BUTCHER

Hasta

9.99 €
2.99 €
70%
BUTCHER: lote de Ediciσn Especial

Hasta

12.99 €
3.89 €
70%
Call of Cthulhu

Hasta

19.99 €
5.99 €
70%
Call of Duty : Black Ops 4

Hasta

69.99 €
23.09 €
67%
Call of Duty : Black Ops 4 - Digital Deluxe

Hasta

99.99 €
39.99 €
60%
Call of Duty : Black Ops Cold War - Ediciσn Estαndar

Hasta

69.99 €
34.99 €
50%
Call of Duty : Black Ops Cold War - Lote Multigeneracional PS4 & PS5

Hasta

74.99 €
37.49 €
50%
Call of Duty : Black Ops III - Zombies Chronicles Deluxe

Hasta

99.99 €
39.99 €
60%
Call of Duty : Infinite Warfare - Digital Deluxe

Hasta

109.99 €
43.99 €
60%
Call of Duty : Infinite Warfare - Legacy Edition

Hasta

89.99 €
35.99 €
60%
Call of Duty : Modern Warfare

Hasta

69.99 €
34.99 €
50%
Call of Duty : Modern Warfare Remastered

Hasta

39.99 €
19.99 €
50%
Call of Duty : Vanguard - Ediciσn Estαndar

Hasta

69.99 €
45.49 €
35%
Call of Duty: Advanced Warfare - Ed. digital Pro (Day Zero)

Hasta

99.99 €
39.99 €
60%
CAN ANDROIDS PRAY: BLUE

Hasta

6.49 €
3.89 €
40%
Candle: The Power of the Flame

Hasta

19.99 €
4.99 €
75%
Canis Canem Edit

Hasta

14.99 €
8.99 €
40%
Capcom Arcade Stadium Packs 1, 2, and 3

Hasta

39.99 €
29.99 €
25%
Carnival Games

Hasta

39.99 €
9.99 €
75%
CARRION

Hasta

19.99 €
11.99 €
40%
Cartoon Network: Battle Crashers

Hasta

19.99 €
4.99 €
75%
CarX Drift Racing Online

Hasta

23.99 €
7.19 €
70%
Cast of the Seven Godsends - Redux

Hasta

6.99 €
1.74 €
75%
Castle Crashers Remastered

Hasta

16.99 €
8.49 €
50%
Castlevania Advance Collection

Hasta

19.99 €
14.99 €
25%
Castlevania Anniversary Collection

Hasta

19.99 €
4.99 €
75%
Castlevania Requiem: Symphony of the Night & Rondo of Blood

Hasta

19.99 €
4.99 €
75%
Cat Quest II

Hasta

14.99 €
5.99 €
60%
Celeste

Hasta

19.99 €
4.99 €
75%
Centipede: Recharged

Hasta

8.99 €
6.29 €
30%
Chess Ultra

Hasta

12.99 €
5.19 €
60%
Children of Morta

Hasta

21.99 €
7.69 €
65%
Children of Morta: Complete Edition

Hasta

26.99 €
10.79 €
60%
Children of Zodiarcs

Hasta

17.99 €
5.39 €
70%
Chimparty

Hasta

19.99 €
9.99 €
50%
Chivalry 2 PS4 & PS5

Hasta

39.99 €
26.79 €
33%
Chorus

Hasta

39.99 €
29.99 €
25%
Chroma Quaternion

Hasta

14.99 €
8.99 €
40%
Chroma Squad

Hasta

14.99 €
3.74 €
75%
Cities: Skylines - PlayStation 4 Edition

Hasta

39.99 €
9.99 €
75%
Clone Drone in the Danger Zone

Hasta

19.99 €
9.99 €
50%
Cloudpunk

Hasta

24.99 €
11.24 €
55%
CODE VEIN Deluxe Edition

Hasta

89.99 €
19.79 €
78%
Colecciσn arcade de Blizzard

Hasta

19.99 €
9.99 €
50%
Colecciσn de Celebraciσn por los 30 Aρos de Blizzard

Hasta

29.99 €
14.99 €
50%
Colecciσn de Los Sims 4 y Perros y Gatos

Hasta

39.99 €
24.79 €
38%
Colecciσn Heavy Rain y Beyond: Dos almas

Hasta

39.99 €
15.99 €
60%
Colt Canyon

Hasta

14.99 €
6.74 €
55%
Combinado de Paquete de Dioses Definitivo de SMITE

Hasta

23.99 €
7.91 €
67%
Commandos 2 - HD Remaster

Hasta

19.99 €
9.99 €
50%
Conan Exiles - Complete Edition Octubre 2021

Hasta

129.99 €
97.49 €
25%
Conan Exiles - Isle of Siptah Edition

Hasta

64.99 €
32.49 €
50%
Conception PLUS: Maidens of the Twelve Stars

Hasta

59.99 €
17.99 €
70%
Construction Simulator 2 US - Console Edition

Hasta

14.99 €
7.49 €
50%
Constructor

Hasta

19.99 €
3.99 €
80%
CONSTRUCTOR PLUS

Hasta

19.99 €
4.99 €
75%
Contra Anniversary Collection

Hasta

19.99 €
4.99 €
75%
CONTRA: ROGUE CORPS

Hasta

39.99 €
7.99 €
80%
Cooking Simulator

Hasta

19.99 €
11.99 €
40%
Crash Bandicoot - Lote Crashiversary

Hasta

129.99 €
58.49 €
55%
Crash Bandicoot - Lote Quadrilogy

Hasta

99.99 €
49.99 €
50%
Crash Bandicoot 4: It's About Time

Hasta

69.99 €
34.99 €
50%
Crash Bandicoot N. Sane Trilogy

Hasta

39.99 €
19.99 €
50%
Crash Team Racing Nitro-Fueled

Hasta

39.99 €
15.99 €
60%
Crash Team Racing Nitro-Fueled - Ediciσn Nitros Oxide

Hasta

59.99 €
23.99 €
60%
Creed: Rise to Glory

Hasta

24.99 €
7.49 €
70%
Crimson Keep

Hasta

19.99 €
4.99 €
75%
Cris Tales

Hasta

39.99 €
19.99 €
50%
Crysis Remastered

Hasta

29.99 €
14.99 €
50%
Crysis Remastered Trilogy

Hasta

49.99 €
34.99 €
30%
Cuphead

Hasta

19.99 €
14.99 €
25%
Curious Expedition

Hasta

14.99 €
5.99 €
60%
Curse of the Dead Gods

Hasta

19.99 €
9.99 €
50%
Curved Space

Hasta

19.99 €
4.99 €
75%
Dandy Ace

Hasta

17.99 €
12.59 €
30%
Darkest Dungeon

Hasta

21.99 €
4.39 €
80%
Darksiders Genesis

Hasta

39.99 €
9.99 €
75%
Darksiders II Deathinitive Edition

Hasta

29.99 €
5.99 €
80%
Darksiders III Blades & Whip Edition

Hasta

99.99 €
14.99 €
85%
Darksiders III Digital Deluxe Edition

Hasta

79.99 €
15.99 €
80%
Darksiders Warmastered Edition

Hasta

19.99 €
3.99 €
80%
Darkwood

Hasta

14.99 €
7.49 €
50%
Darkwood: lote de Ediciσn Especial

Hasta

17.99 €
8.99 €
50%
DATE A LIVE: Rio Reincarnation

Hasta

29.99 €
14.99 €
50%
Day of the Tentacle Remastered

Hasta

14.99 €
7.49 €
50%
Days Gone

Hasta

39.99 €
19.99 €
50%
DayZ

Hasta

49.99 €
29.99 €
40%
Dead Age

Hasta

14.99 €
2.99 €
80%
Dead Cells

Hasta

24.99 €
12.49 €
50%
Dead End Job

Hasta

14.99 €
2.99 €
80%
Dead Island Definitive Edition

Hasta

19.99 €
3.99 €
80%
Dead Island Retro Revenge

Hasta

4.99 €
1.24 €
75%
Dead Island: Riptide Definitive Edition

Hasta

19.99 €
4.99 €
75%
DEAD RISING

Hasta

19.99 €
4.99 €
75%
DEAD RISING 2

Hasta

19.99 €
4.99 €
75%
DEAD RISING 2 Off The Record

Hasta

19.99 €
4.99 €
75%
Dead Rising 4: Frank's Big Package

Hasta

49.99 €
9.99 €
80%
Deadlight: Director's Cut

Hasta

14.99 €
2.99 €
80%
Death end re;Quest 2

Hasta

29.99 €
14.99 €
50%
Death Road to Canada

Hasta

14.99 €
7.49 €
50%
DEATH STRANDING DIRECTOR'S CUT

Hasta

49.99 €
39.99 €
20%
Death's Door

Hasta

19.99 €
14.99 €
25%
Death's Gambit

Hasta

19.99 €
11.99 €
40%
DEATHLOOP

Hasta

69.99 €
41.99 €
40%
Defense Grid 2

Hasta

17.99 €
3.59 €
80%
Defunct

Hasta

14.99 €
2.24 €
85%
Defunct - Deluxe Edition

Hasta

19.99 €
2.99 €
85%
Demon Hunter Bundle

Hasta

23.99 €
11.99 €
50%
Demon Hunter: Revelation

Hasta

14.99 €
4.49 €
70%
Demon Hunter: Riddles of Light

Hasta

14.99 €
10.49 €
30%
Demon's Souls

Hasta

79.99 €
49.59 €
38%
Descenders

Hasta

21.99 €
8.79 €
60%
Desperados III

Hasta

59.99 €
23.99 €
60%
Destroy All Humans!

Hasta

39.99 €
21.99 €
45%
Destroy All Humans! (2005)

Hasta

19.99 €
3.99 €
80%
Destroy All Humans! 2 (2006)

Hasta

19.99 €
3.99 €
80%
Devil May Cry HD Collection & 4SE Bundle

Hasta

44.99 €
14.84 €
67%
Diablo II: Resurrected

Hasta

39.99 €
29.99 €
25%
Digital Deluxe edic. maestra de Monster Hunter World: Iceborne

Hasta

49.99 €
37.49 €
25%
DiRT 4

Hasta

19.99 €
4.99 €
75%
DiRT Rally

Hasta

19.99 €
4.99 €
75%
DiRT Rally 2.0 - Game of the Year Edition

Hasta

49.99 €
9.99 €
80%
Dishonored & Prey: The Arkane Collection

Hasta

89.99 €
44.99 €
50%
Dishonored 2

Hasta

19.99 €
9.99 €
50%
Disintegration

Hasta

29.99 €
14.99 €
50%
Divinity: Original Sin 2 - Definitive Edition

Hasta

59.99 €
23.99 €
60%
Dog Duty

Hasta

19.99 €
2.99 €
85%
Dollhouse

Hasta

29.99 €
4.49 €
85%
Dollhouse - Deluxe Edition

Hasta

34.99 €
5.24 €
85%
Don't Starve Mega Pack 2020

Hasta

32.99 €
16.49 €
50%
Don't Starve Together: Console Edition

Hasta

14.99 €
5.99 €
60%
Don't Starve: Console Edition

Hasta

13.99 €
3.49 €
75%
Donut County

Hasta

12.99 €
3.89 €
70%
DOOM

Hasta

19.99 €
9.99 €
50%
DOOM Eternal Ediciσn Deluxe

Hasta

99.99 €
32.99 €
67%
DOOM Eternal Standard Edition

Hasta

69.99 €
23.09 €
67%
DOOM Slayers Collection

Hasta

29.99 €
14.99 €
50%
Dragon Age : Inquisition - Ediciσn Juego del aρo

Hasta

29.99 €
11.99 €
60%
Dragon Ball Xenoverse: ediciσn Time Travel

Hasta

69.99 €
10.49 €
85%
Dreamfall Chapters

Hasta

19.99 €
3.99 €
80%
DreamWorks Spirit La gran aventura de Fortu

Hasta

39.99 €
23.99 €
40%
DUCATI - 90th Anniversary

Hasta

9.99 €
0.99 €
90%
Duke Nukem 3D: 20th Anniversary World Tour

Hasta

19.99 €
4.99 €
75%
Dusk Diver - Angel in White Uniform & News Anchor Costume

Hasta

5.99 €
2.99 €
50%
Dynamite Fishing - World Games

Hasta

4.99 €
0.99 €
80%
Eagle Flight

Hasta

39.99 €
9.99 €
75%
Earth Defense Force 4.1: The Shadow of New Despair

Hasta

19.99 €
4.99 €
75%
Ediciσn Baller de PGA TOUR 2K21

Hasta

79.99 €
23.99 €
70%
Ediciσn de Iniciado de Paladins

Hasta

9.99 €
5.99 €
40%
Ediciσn de recluta Deluxe de Mass Effect : Andromeda

Hasta

39.99 €
13.99 €
65%
Ediciσn Definitiva de Riders Republic PS4 & PS5

Hasta

119.99 €
59.99 €
50%
Ediciσn definitiva Seρores de la guerra de Nueva York

Hasta

79.99 €
23.99 €
70%
Ediciσn Deluxe de Fallout 76: Amanecer de Acero

Hasta

69.99 €
34.99 €
50%
Ediciσn deluxe de LEGO Marvel's Vengadores

Hasta

69.99 €
13.99 €
80%
Ediciσn Deluxe de Resident Evil Village PS4 & PS5

Hasta

79.99 €
39.99 €
50%
Ediciσn digital definitiva de Lost Judgment PS4 & PS5

Hasta

89.99 €
49.49 €
45%
Ediciσn digital deluxe de Detroit: Become Human

Hasta

39.99 €
19.99 €
50%
Ediciσn digital deluxe de MediEvil

Hasta

39.99 €
19.99 €
50%
Ediciσn Digital Deluxe de Returnal

Hasta

89.99 €
70.19 €
22%
Ediciσn Dorada de Paladins

Hasta

29.99 €
9.89 €
67%
Ediciσn Gold de Watch Dogs : Legion PS4 & PS5

Hasta

99.99 €
34.99 €
65%
Ediciσn maestra de Monster Hunter World: Iceborne

Hasta

39.99 €
29.99 €
25%
Ediciσn Ultimate de STAR WARS Battlefront

Hasta

19.99 €
4.99 €
75%
El paquete de juego para fiestas Jackbox

Hasta

24.99 €
12.49 €
50%
Eldest Souls

Hasta

19.99 €
11.99 €
40%
Elea

Hasta

12.99 €
1.94 €
85%
Elea - Deluxe Edition

Hasta

14.99 €
2.24 €
85%
ELEX

Hasta

59.99 €
14.99 €
75%
Elite Dangerous

Hasta

24.99 €
6.24 €
75%
Embr

Hasta

19.99 €
9.99 €
50%
Endless Fables: Dark Moor

Hasta

14.99 €
4.49 €
70%
Endless Fables: Shadow Within

Hasta

14.99 €
8.99 €
40%
Equestrian Training (Entrenamiento ecuestre)

Hasta

34.99 €
26.24 €
25%
Euro Fishing

Hasta

17.99 €
6.29 €
65%
Evergate

Hasta

9.99 €
5.99 €
40%
Everybody's Golf

Hasta

39.99 €
15.99 €
60%
Evil Genius 2: World Domination PS4 & PS5

Hasta

39.99 €
27.99 €
30%
Expand

Hasta

5.99 €
1.79 €
70%
Expand + Soundtrack Bundle

Hasta

9.99 €
3.99 €
60%
Extinction

Hasta

29.99 €
4.49 €
85%
Extreme Exorcism

Hasta

5.99 €
1.19 €
80%
F1 2021 PS4 & PS5

Hasta

69.99 €
20.29 €
71%
F1 2021: Deluxe Edition PS4 & PS5

Hasta

84.99 €
33.99 €
60%
Fade to Silence

Hasta

29.99 €
7.49 €
75%
Fallen Knight

Hasta

11.99 €
8.39 €
30%
Fallout 4

Hasta

19.99 €
9.99 €
50%
Fallout 76

Hasta

39.99 €
19.99 €
50%
Family Mysteries 3: Criminal Mindset

Hasta

14.99 €
4.49 €
70%
Family Mysteries Collection

Hasta

35.99 €
14.39 €
60%
Far Cry 4 - Gold Edition

Hasta

49.99 €
12.49 €
75%
Far Cry 5 + Far Cry New Dawn Complete Edition

Hasta

99.99 €
29.99 €
70%
Far Cry 5 + Far Cry New Dawn Ultimate Edition

Hasta

119.99 €
35.99 €
70%
FAR CRY 6 Standard Edition PS4 & PS5

Hasta

69.99 €
41.99 €
40%
Far Cry New Dawn

Hasta

44.99 €
13.49 €
70%
Far Cry New Dawn Deluxe Edition

Hasta

54.99 €
16.49 €
70%
Far Cry Primal

Hasta

29.99 €
8.99 €
70%
FAR CRY PRIMAL - APEX EDITION

Hasta

34.99 €
10.49 €
70%
FAST & FURIOUS CROSSROADS

Hasta

49.99 €
19.99 €
60%
Fast & Furious: Spy Racers Retorno de SH1FT3R

Hasta

39.99 €
29.99 €
25%
Fear Effect Sedna

Hasta

19.99 €
3.99 €
80%
Fernz Gate

Hasta

14.99 €
7.49 €
50%
FIFA 22 PS4

Hasta

69.99 €
18.19 €
74%
FIFA 22 PS5

Hasta

79.99 €
39.99 €
50%
FINAL FANTASY VII REMAKE

Hasta

69.99 €
27.99 €
60%
FINAL FANTASY VII REMAKE INTERGRADE

Hasta

79.99 €
44.79 €
44%
FINAL FANTASY VII REMAKE INTERGRADE Digital Deluxe Edition

Hasta

99.99 €
55.99 €
44%
First Class Trouble

Hasta

19.99 €
9.99 €
50%
Fishing Sim World: Pro Tour

Hasta

19.99 €
11.99 €
40%
Fishing Sim World: Pro Tour Deluxe Edition

Hasta

24.99 €
9.99 €
60%
Five Nights at Freddy's

Hasta

7.99 €
4.79 €
40%
Five Nights at Freddy's: Help Wanted - Bundle

Hasta

34.99 €
17.49 €
50%
Flashback

Hasta

19.99 €
0.99 €
95%
FlatOut 4 - Total Insanity

Hasta

19.99 €
9.99 €
50%
Focus Indies Bundle: Curse of the Dead Gods + Shady Part of Me + Aeon Must Die!

Hasta

39.99 €
24.79 €
38%
FOR HONOR Marching Fire Edition

Hasta

49.99 €
12.49 €
75%
For The King

Hasta

24.99 €
7.49 €
70%
FORECLOSED

Hasta

19.99 €
6.99 €
65%
Forgotton Anne

Hasta

19.99 €
7.99 €
60%
Fort Boyard

Hasta

29.99 €
5.99 €
80%
Fort Triumph

Hasta

19.99 €
9.99 €
50%
Freddy Fazbear's Pizzeria Simulator

Hasta

7.99 €
4.39 €
45%
Frostpunk: Complete Collection

Hasta

44.99 €
17.99 €
60%
Fury of Dracula: Digital Edition

Hasta

17.99 €
9.89 €
45%
G.I. Joe: Operation Blackout

Hasta

39.99 €
9.99 €
75%
G.I. Joe: Operation Blackout

Hasta

49.99 €
12.49 €
75%
Gang Beasts

Hasta

19.99 €
9.99 €
50%
Garfield Kart - Furious Racing

Hasta

29.99 €
4.49 €
85%
Geometry Wars 3: Dimensions Evolved

Hasta

14.99 €
3.74 €
75%
Get Even

Hasta

29.99 €
4.79 €
84%
Ghost of a Tale

Hasta

24.99 €
12.49 €
50%
Ghost of Tsushima DIRECTOR'S CUT

Hasta

69.99 €
49.69 €
29%
Ghost of Tsushima DIRECTOR'S CUT

Hasta

79.99 €
59.99 €
25%
Glass Masquerade Double Pack Bundle

Hasta

21.99 €
4.39 €
80%
Goat Simulator: The GOATY

Hasta

23.99 €
4.79 €
80%
God of War

Hasta

19.99 €
9.99 €
50%
God of War III Remasterizado

Hasta

19.99 €
9.99 €
50%
Godfall Ediciσn Challenger

Hasta

14.99 €
7.49 €
50%
Gods Will Fall

Hasta

24.99 €
7.49 €
70%
Gold Edition de Call of Duty : Advanced Warfare

Hasta

69.99 €
23.09 €
67%
Golf With Your Friends

Hasta

19.99 €
4.99 €
75%
Goosebumps: The Game

Hasta

14.99 €
4.49 €
70%
GORN

Hasta

19.99 €
9.99 €
50%
Gorogoa

Hasta

14.99 €
4.49 €
70%
Grand Theft Auto V: Premium Edition

Hasta

34.99 €
14.69 €
58%
Grand Theft Auto: The Trilogy - The Definitive Edition (PS5 & PS4)

Hasta

59.99 €
40.19 €
33%
Gravel

Hasta

29.99 €
2.99 €
90%
Gravel Special Edition

Hasta

39.99 €
3.99 €
90%
Gravity Heroes

Hasta

14.99 €
8.99 €
40%
GreedFall - Gold Edition

Hasta

39.99 €
13.99 €
65%
Green Hell

Hasta

24.99 €
17.49 €
30%
Grim Fandango Remastered

Hasta

14.99 €
7.49 €
50%
Groundhog Day: Like Father Like Son

Hasta

14.99 €
7.49 €
50%
Grow Home

Hasta

7.99 €
3.99 €
50%
Grow Up

Hasta

9.99 €
4.99 €
50%
Guardianes de la Noche-Kimetsu No Yaiba- Las Crσnicas de Hinokami PS4 & PS5

Hasta

59.99 €
41.99 €
30%
GUILTY GEAR

Hasta

9.99 €
3.49 €
65%
Guilty Gear -Strive- Ultimate Edition PS4 & PS5

Hasta

99.99 €
74.99 €
25%
GUILTY GEAR Xrd -REVELATOR-

Hasta

19.99 €
9.99 €
50%
GUILTY GEAR Xrd Rev.2

Hasta

39.99 €
9.99 €
75%
Gun Club VR

Hasta

24.99 €
4.99 €
80%
Hacky Zack

Hasta

9.99 €
2.99 €
70%
Hades

Hasta

24.99 €
18.74 €
25%
Handball 21

Hasta

39.99 €
19.99 €
50%
HASBRO FAMILY FUN PACK

Hasta

39.99 €
11.99 €
70%
Heavy Rain

Hasta

29.99 €
11.99 €
60%
Hell Let Loose - Spearhead Edition

Hasta

42.73 €
29.91 €
30%
Hell Warders

Hasta

14.99 €
2.99 €
80%
HELLDIVERS : Ediciσn definitiva de Supertierra

Hasta

29.99 €
11.99 €
60%
HELLFRONT: HONEYMOON

Hasta

9.99 €
2.49 €
75%
Hello Neighbor

Hasta

29.99 €
8.99 €
70%
Hello Neighbor Bundle

Hasta

59.99 €
14.99 €
75%
Hello Neighbor Hide and Seek

Hasta

34.99 €
10.49 €
70%
Hellpoint

Hasta

34.99 €
13.99 €
60%
Hero Defense

Hasta

29.99 €
5.99 €
80%
HITMAN 2: Ediciσn Gold

Hasta

99.99 €
24.99 €
75%
HITMAN 3 - Standard Edition

Hasta

69.99 €
27.99 €
60%
Hob

Hasta

19.99 €
9.99 €
50%
Hollow Knight: Ediciσn Corazσn Vacνo

Hasta

14.49 €
5.79 €
60%
Homefront : The Revolution

Hasta

19.99 €
2.99 €
85%
Hood: Outlaws & Legends

Hasta

19.99 €
9.99 €
50%
HoPiKo

Hasta

6.99 €
1.74 €
75%
Horizon Zero Dawn Complete Edition

Hasta

19.99 €
9.99 €
50%
HOT WHEELS UNLEASHED

Hasta

49.99 €
29.99 €
40%
HOT WHEELS UNLEASHED

Hasta

49.99 €
29.99 €
40%
Hotline Miami

Hasta

9.99 €
1.99 €
80%
Hotline Miami 2: Wrong Number

Hasta

14.99 €
2.99 €
80%
Hotline Miami Collection

Hasta

19.99 €
3.99 €
80%
Hotshot Racing

Hasta

19.99 €
3.99 €
80%
Human: Fall Flat PS4 & PS5

Hasta

19.99 €
5.99 €
70%
HUNDIR LA FLOTA

Hasta

14.99 €
3.74 €
75%
Hungry Shark World

Hasta

9.99 €
4.99 €
50%
Hunt: Showdown - Deluxe Edition

Hasta

49.99 €
16.49 €
67%
Hypnospace Outlaw

Hasta

16.99 €
10.19 €
40%
I Am Dead

Hasta

19.99 €
11.99 €
40%
Imaginary Realms Bundle

Hasta

35.99 €
14.39 €
60%
Immortals Fenyx Rising PS4 & PS5

Hasta

69.99 €
24.49 €
65%
In Between

Hasta

11.99 €
2.39 €
80%
In Sound Mind

Hasta

34.99 €
22.74 €
35%
Indie Darling Bundle Vol. 3

Hasta

39.99 €
7.99 €
80%
Indivisible

Hasta

39.99 €
9.99 €
75%
Inertial Drift

Hasta

19.99 €
9.99 €
50%
Injustice 2 - Legendary Edition

Hasta

54.99 €
17.59 €
68%
Injustice 2: Standard Edition

Hasta

19.99 €
12.99 €
35%
Injustice: Gods Among Us Ultimate Edition

Hasta

59.99 €
8.99 €
85%
Inked: A Tale of Love

Hasta

8.99 €
5.84 €
35%
Instant Indie Collection: Vol. 1

Hasta

21.99 €
3.29 €
85%
Instant Indie Collection: Vol. 2

Hasta

24.99 €
3.74 €
85%
Instant Indie Collection: Vol. 3

Hasta

24.99 €
3.74 €
85%
Insurgency: Sandstorm

Hasta

39.99 €
29.99 €
25%
Intenciones Ocultas

Hasta

19.99 €
9.99 €
50%
IRON CRYPTICLE

Hasta

8.99 €
2.69 €
70%
Iron Harvest - Complete Edition

Hasta

49.99 €
33.49 €
33%
Ironcast

Hasta

12.99 €
3.24 €
75%
Ironcast: Ediciσn Completa

Hasta

15.99 €
3.99 €
75%
It Takes Two para PS4 y PS5

Hasta

39.99 €
19.99 €
50%
It's Quiz Time

Hasta

19.99 €
9.99 €
50%
Jak 3

Hasta

14.99 €
7.49 €
50%
Jak and Daxter: The Precursor Legacy

Hasta

14.99 €
7.49 €
50%
Jak II : Renegade

Hasta

14.99 €
7.49 €
50%
Jak X: Combat Racing

Hasta

14.99 €
7.49 €
50%
Journey to the Savage Planet

Hasta

29.99 €
11.99 €
60%
Juegos Olνmpicos de Tokyo 2020: El videojuego oficial

Hasta

39.99 €
14.79 €
63%
JUMANJI: El videojuego

Hasta

39.99 €
19.99 €
50%
Jump King

Hasta

12.99 €
6.49 €
50%
Jump Stars

Hasta

9.99 €
1.99 €
80%
Jurassic World Evolution 2

Hasta

59.99 €
41.99 €
30%
Jurassic World Evolution 2: Ediciσn Deluxe

Hasta

69.99 €
48.99 €
30%
Jurassic World Evolution Deluxe Edition

Hasta

54.99 €
10.99 €
80%
Jurassic World Evolution: Ediciσn Jurassic Park

Hasta

64.99 €
12.99 €
80%
Just Dance 2022 Deluxe Edition PS4

Hasta

69.99 €
38.49 €
45%
Just Dance 2022 Deluxe Edition PS5

Hasta

69.99 €
38.49 €
45%
Just Dance 2022 PS4

Hasta

59.99 €
29.99 €
50%
Just Dance 2022 PS5

Hasta

59.99 €
29.99 €
50%
Just Dance 2022 Ultimate Edition PS4

Hasta

84.99 €
55.24 €
35%
Just Dance 2022 Ultimate Edition PS5

Hasta

84.99 €
55.24 €
35%
Kena: Bridge of Spirits PS4 & PS5

Hasta

39.99 €
27.99 €
30%
Kentucky Route Zero: TV Edition

Hasta

21.99 €
13.19 €
40%
Kerbal Space Program Enhanced Edition Complete

Hasta

59.99 €
26.99 €
55%
Kerbal Space Program Enhanced Edition Complete

Hasta

59.99 €
26.99 €
55%
KILL la KILL - IF

Hasta

19.99 €
9.99 €
50%
King of Seas

Hasta

24.99 €
14.99 €
40%
King's Quest: The Complete Collection

Hasta

29.99 €
5.99 €
80%
Kingdom Come: Deliverance

Hasta

29.99 €
7.49 €
75%
Kingdom Come: Deliverance Royal Edition

Hasta

39.99 €
9.99 €
75%
Kingdoms of Amalur: Re-Reckoning

Hasta

39.99 €
15.99 €
60%
Kitaria Fables

Hasta

24.99 €
16.24 €
35%
Kitaria Fables

Hasta

19.99 €
12.99 €
35%
Knockout City

Hasta

19.99 €
8.99 €
55%
Kona

Hasta

14.99 €
2.99 €
80%
L. A. Noire

Hasta

39.99 €
19.99 €
50%
L.A. Noire: The VR Case Files

Hasta

29.99 €
14.99 €
50%
La colecciσn de Nioh

Hasta

79.99 €
49.59 €
38%
La familia Addams: Caos en la mansiσn

Hasta

39.99 €
29.99 €
25%
La fiebre del oro (Gold Rush: The Game)

Hasta

24.99 €
17.49 €
30%
La LEGO NINJAGO Pelνcula El Video Juego

Hasta

59.99 €
11.99 €
80%
La Tierra Media : Paquete de las Sombras

Hasta

69.99 €
27.99 €
60%
LaLEGOPelνcula2: Elvideojuego

Hasta

39.99 €
10.79 €
73%
Last Stop

Hasta

24.99 €
14.99 €
40%
Layers of Fear 2

Hasta

19.99 €
4.99 €
75%
Layers of Fear VR

Hasta

19.99 €
13.99 €
30%
Layers of Fear: Masterpiece Edition

Hasta

21.99 €
5.49 €
75%
LEGO Batman 3: Mαs Allα de Gotham, EDICIΣN PREMIUM

Hasta

29.99 €
12.89 €
57%
LEGO CITY Undercover

Hasta

59.99 €
14.99 €
75%
LEGO DC Super-Villains

Hasta

59.99 €
14.99 €
75%
LEGO DC Super-Villains: Deluxe Edition

Hasta

74.99 €
17.24 €
77%
LEGO El Hobbit

Hasta

39.99 €
12.79 €
68%
LEGO Harry Potter Collection

Hasta

39.99 €
17.99 €
55%
LEGO Jurassic World

Hasta

39.99 €
11.99 €
70%
LEGO Los Increνbles

Hasta

59.99 €
11.99 €
80%
LEGO Marvel Collection

Hasta

59.99 €
23.99 €
60%
LEGO Marvel Super Heroes 2

Hasta

59.99 €
11.99 €
80%
LEGO Marvel Super Heroes 2 Ediciσn Deluxe

Hasta

74.99 €
14.99 €
80%
LEGO Marvel's Avengers

Hasta

39.99 €
11.99 €
70%
LEGO Star Wars : The Force Awakens

Hasta

59.99 €
12.99 €
78%
LEGO Star Wars : The Force Awakens Ediciσn Deluxe

Hasta

69.99 €
14.69 €
79%
Lemnis Gate PS4 & PS5

Hasta

16.99 €
10.19 €
40%
Let's Sing Queen

Hasta

39.99 €
23.99 €
40%
Lethal VR

Hasta

14.99 €
3.74 €
75%
Lichdom: Battlemage

Hasta

9.99 €
1.99 €
80%
Lichtspeer: Double Speer Edition

Hasta

9.99 €
2.99 €
70%
Lichtspeer: Double Speer Edition - OST Combo

Hasta

12.99 €
3.89 €
70%
Life is Strange 2 - Temporada completa

Hasta

31.96 €
12.78 €
60%
Liftoff: Drone Racing

Hasta

24.99 €
12.49 €
50%
Little Nightmares II Deluxe Edition PS4 & PS5

Hasta

39.99 €
26.79 €
33%
Little Nightmares II PS4 & PS5

Hasta

29.99 €
20.09 €
33%
Livelock

Hasta

11.99 €
5.99 €
50%
Loading Human - Chapter 1

Hasta

9.99 €
1.99 €
80%
LocoRoco 2 Remastered

Hasta

14.99 €
7.49 €
50%
LocoRoco Remastered

Hasta

14.99 €
7.49 €
50%
Lone Survivor: The Director's Cut

Hasta

9.99 €
1.99 €
80%
Lonely Mountains: Downhill

Hasta

19.99 €
10.99 €
45%
Lords of the Fallen

Hasta

19.99 €
4.99 €
75%
Lornsword Winter Chronicle

Hasta

19.99 €
7.99 €
60%
Los Pitufos - Operaciσn Vilhoja

Hasta

39.99 €
29.99 €
25%
Los Pitufos - Operaciσn Vilhoja

Hasta

39.99 €
29.99 €
25%
Los Sims 4

Hasta

39.99 €
4.79 €
88%
Lost At Sea

Hasta

14.99 €
5.24 €
65%
Lost Grimoires 3: The Forgotten Well

Hasta

14.99 €
4.49 €
70%
Lost Judgment PS4 & PS5

Hasta

59.99 €
35.99 €
40%
Lost Words: Beyond the Page

Hasta

14.99 €
5.99 €
60%
Lote de Assassin's Creed Valhalla + Watch Dogs: Legion

Hasta

129.99 €
58.49 €
55%
Lote de clαsicos de PS2 de Rockstar Games

Hasta

69.99 €
29.39 €
58%
Lote de Grand Theft Auto V: Premium Edition y tarjeta Gran tiburσn blanco

Hasta

44.99 €
14.84 €
67%
Lote de Grand Theft Auto V: Premium Edition y tarjeta Gran tiburσn blanco

Hasta

59.99 €
23.99 €
60%
Lote de Grand Theft Auto V: Premium Edition y tarjeta Tiburσn megalodσn

Hasta

89.99 €
35.99 €
60%
Lote de los Juegos Spyro + Crash Remasterizados

Hasta

69.99 €
27.99 €
60%
Lote Prototype Biohazard

Hasta

49.99 €
9.99 €
80%
Lote The Outer Worlds: Aprobado por la junta

Hasta

79.99 €
35.99 €
55%
LOTE TRIPLE DE EA STAR WARS

Hasta

89.99 €
31.49 €
65%
Madden NFL 22 Ediciσn MVP para PS4 y PS5

Hasta

99.99 €
29.99 €
70%
Madden NFL 22 PS4

Hasta

69.99 €
20.99 €
70%
Madden NFL 22 PS5

Hasta

79.99 €
23.99 €
70%
Mafia II: Ediciσn Definitiva

Hasta

29.99 €
9.89 €
67%
Mafia III: Ediciσn Definitiva

Hasta

29.99 €
9.89 €
67%
Mafia: Ediciσn Definitiva

Hasta

39.99 €
19.99 €
50%
Manhunt

Hasta

14.99 €
8.99 €
40%
Manual Samuel

Hasta

9.99 €
1.99 €
80%
Maquette

Hasta

17.99 €
8.99 €
50%
Maquette

Hasta

17.99 €
8.99 €
50%
Marsupilami: Hoobadventure

Hasta

39.99 €
29.99 €
25%
Marvel's Avengers

Hasta

49.99 €
19.99 €
60%
Marvel's Spider-Man: Miles Morales PS4 & PS5

Hasta

59.99 €
40.19 €
33%
Mass Effect Legendary Edition

Hasta

69.99 €
34.99 €
50%
Max Payne

Hasta

14.99 €
8.99 €
40%
MediEvil

Hasta

29.99 €
14.99 €
50%
Mega Man 11

Hasta

29.99 €
14.99 €
50%
Mega Man Legacy Collection

Hasta

14.99 €
4.94 €
67%
Mega Man Legacy Collection 2

Hasta

14.99 €
5.99 €
60%
Mega Man X Legacy Collection

Hasta

19.99 €
9.99 €
50%
Mega Man X Legacy Collection 2

Hasta

19.99 €
9.99 €
50%
Metal Gear Solid V: Ground Zeroes

Hasta

19.99 €
2.99 €
85%
Metal Gear Solid V: The Definitive Experience

Hasta

19.99 €
4.99 €
75%
METAL GEAR SURVIVE

Hasta

39.99 €
7.99 €
80%
METAL SLUG 3

Hasta

11.99 €
3.59 €
70%
METAL SLUG XX

Hasta

19.99 €
6.99 €
65%
Metamorphosis

Hasta

24.99 €
9.99 €
60%
Metro Exodus

Hasta

29.99 €
7.49 €
75%
Metro Redux

Hasta

29.99 €
4.49 €
85%
Metro: Last Light Redux

Hasta

19.99 €
2.99 €
85%
Mi Amiga, Peppa Pig

Hasta

39.99 €
29.99 €
25%
Mi Amiga, Peppa Pig

Hasta

39.99 €
29.99 €
25%
Mind Labyrinth VR Dreams

Hasta

19.99 €
10.99 €
45%
Monkey King: Hero is back

Hasta

39.99 €
7.99 €
80%
Monochrome Order

Hasta

14.99 €
7.49 €
50%
Monopoly Deal

Hasta

4.99 €
1.99 €
60%
MONOPOLY PLUS + MONOPOLY Madness

Hasta

49.99 €
29.99 €
40%
Monster Energy Supercross - The Official Videogame 2

Hasta

39.99 €
5.99 €
85%
Monster Energy Supercross - The Official Videogame 4

Hasta

69.99 €
17.49 €
75%
Monster Energy Supercross - The Official Videogame 4

Hasta

69.99 €
17.49 €
75%
Monster Energy Supercross 2 - Special Edition

Hasta

59.99 €
8.99 €
85%
Monster Harvest

Hasta

19.99 €
10.99 €
45%
Monster Jam Steel Titans

Hasta

39.99 €
11.99 €
70%
Monster Truck Championship

Hasta

39.99 €
19.99 €
50%
Monster Truck Championship

Hasta

39.99 €
19.99 €
50%
Moonlighter

Hasta

19.99 €
5.99 €
70%
Moonlighter: Complete Edition

Hasta

23.99 €
7.19 €
70%
Morbid: The Seven Acolytes

Hasta

24.99 €
11.24 €
55%
Mortal Kombat X

Hasta

19.99 €
9.99 €
50%
Mortal Kombat XL

Hasta

49.99 €
14.99 €
70%
Mortal Shell

Hasta

29.99 €
14.99 €
50%
Mortal Shell: Enhanced Edition

Hasta

29.99 €
14.99 €
50%
Moto Racer 4

Hasta

39.99 €
1.99 €
95%
Moto Racer 4 - Deluxe Edition

Hasta

59.99 €
2.99 €
95%
MotoGP 17

Hasta

19.99 €
2.99 €
85%
MotoGP 20

Hasta

49.99 €
9.99 €
80%
MotoGP 21

Hasta

69.99 €
20.99 €
70%
MotoGP 21

Hasta

69.99 €
20.99 €
70%
Moving Out

Hasta

24.99 €
8.74 €
65%
MudRunner

Hasta

29.99 €
7.49 €
75%
MudRunner - American Wilds Edition

Hasta

34.99 €
8.74 €
75%
Mugsters

Hasta

14.99 €
2.99 €
80%
Murdered: Soul Suspect

Hasta

19.99 €
1.99 €
90%
MX vs ATV All Out

Hasta

29.99 €
11.99 €
60%
MXGP 2021 - The Official Motocross Videogame

Hasta

59.99 €
35.99 €
40%
MXGP 2021 - The Official Motocross Videogame

Hasta

59.99 €
35.99 €
40%
MXGP2 - Special Edition

Hasta

19.99 €
1.99 €
90%
MXGP2 - The Official Motocross Videogame

Hasta

14.99 €
1.49 €
90%
MY HERO ONE'S JUSTICE 2 Deluxe Edition

Hasta

84.99 €
31.44 €
63%
My Universe - Cooking Star Restaurant

Hasta

39.99 €
14.79 €
63%
My Universe - Doctors & Nurses

Hasta

39.99 €
29.99 €
25%
My Universe - Fashion Boutique

Hasta

39.99 €
15.99 €
60%
My Universe - Interior Designer

Hasta

39.99 €
29.99 €
25%
My Universe - My Baby

Hasta

39.99 €
14.79 €
63%
My Universe - Pet Clinic Cats & Dogs

Hasta

39.99 €
14.79 €
63%
My Universe - Profe de Colegio

Hasta

39.99 €
15.99 €
60%
My Universe - Puppies & Kittens

Hasta

39.99 €
29.99 €
25%
Narcos: Rise of the Cartels

Hasta

29.99 €
4.49 €
85%
Narita Boy

Hasta

24.99 €
11.24 €
55%
NARUTO SHIPPUDEN: Ultimate Ninja STORM 2

Hasta

19.99 €
4.99 €
75%
NARUTO SHIPPUDEN: Ultimate Ninja STORM 3 Full Burst

Hasta

19.99 €
4.99 €
75%
NARUTO SHIPPUDEN: Ultimate Ninja STORM 4

Hasta

19.99 €
9.99 €
50%
NARUTO: Ultimate Ninja STORM

Hasta

19.99 €
4.99 €
75%
NASCAR 21: Ignition

Hasta

59.99 €
38.99 €
35%
NASCAR 21: Ignition - Champions Edition

Hasta

89.99 €
58.49 €
35%
NASCAR Heat 4

Hasta

14.99 €
5.24 €
65%
NASCAR Heat 4 - Gold Edition

Hasta

19.99 €
7.99 €
60%
NASCAR Heat 5

Hasta

19.99 €
6.99 €
65%
NBA 2K Playgrounds 2

Hasta

29.99 €
7.49 €
75%
NBA 2K22 Ediciσn 75 Aniversario de la NBA para PS5

Hasta

99.99 €
49.99 €
50%
NBA 2K22 para PS4

Hasta

69.99 €
27.99 €
60%
NBA 2K22 para PS5

Hasta

74.99 €
29.99 €
60%
NBA 2KVR Experience

Hasta

14.99 €
7.49 €
50%
Necromunda: Hired Gun

Hasta

39.99 €
19.99 €
50%
Necromunda: Underhive Wars - Gold Edition

Hasta

29.99 €
14.99 €
50%
Need for Speed

Hasta

19.99 €
4.99 €
75%
Need for Speed Heat Deluxe Edition

Hasta

79.99 €
15.99 €
80%
Need for Speed Hot Pursuit Remastered

Hasta

39.99 €
7.99 €
80%
Need for Speed Payback

Hasta

29.99 €
5.99 €
80%
Need for Speed Rivals

Hasta

19.99 €
4.99 €
75%
Neon Abyss

Hasta

19.99 €
8.99 €
55%
Nerf Legends

Hasta

49.99 €
24.99 €
50%
New Super Lucky's Tale

Hasta

29.99 €
17.99 €
40%
Nexomon

Hasta

9.99 €
6.99 €
30%
Nexomon: Extinction

Hasta

19.99 €
9.99 €
50%
NHL 22 PS4

Hasta

69.99 €
20.29 €
71%
NHL 22 PS5

Hasta

79.99 €
39.99 €
50%
Ni no Kuni II: Revenant Kingdom

Hasta

69.99 €
9.79 €
86%
Nickelodeon All-Star Brawl

Hasta

49.99 €
24.99 €
50%
Nickelodeon Kart Racers

Hasta

29.99 €
8.99 €
70%
Nickelodeon Kart Racers 2: Grand Prix

Hasta

39.99 €
19.99 €
50%
Ninjin: Clash of Carrots

Hasta

9.99 €
1.99 €
80%
Nioh

Hasta

19.99 €
9.99 €
50%
Nioh 2

Hasta

39.99 €
19.99 €
50%
Nioh remasterizado: La ediciσn completa

Hasta

59.99 €
40.19 €
33%
Nioh2 remasterizado: La ediciσn completa PS4 & PS5

Hasta

59.99 €
40.19 €
33%
Nioh: ediciσn Completa

Hasta

39.99 €
15.99 €
60%
No Man's Sky PS4 & PS5

Hasta

49.99 €
24.99 €
50%
Nongunz: Doppelganger Edition

Hasta

14.99 €
11.99 €
20%
Nova-111

Hasta

9.99 €
0.99 €
90%
Nowhere Prophet

Hasta

21.99 €
13.19 €
40%
Observation

Hasta

24.99 €
9.99 €
60%
Observer: System Redux

Hasta

29.99 €
19.49 €
35%
Octahedron

Hasta

12.99 €
5.19 €
60%
Oddworld: Soulstorm Enhanced Edition

Hasta

39.99 €
19.99 €
50%
Oddworld: Soulstorm Enhanced Edition

Hasta

39.99 €
19.99 €
50%
Offroad Racing - Buggy X ATV X Moto

Hasta

19.99 €
2.99 €
85%
Oh My Godheads

Hasta

14.99 €
2.99 €
80%
One Piece Burning Blood

Hasta

39.99 €
5.99 €
85%
ONE PIECE Grand Cruise

Hasta

9.99 €
4.99 €
50%
ONE PIECE World Seeker

Hasta

69.99 €
9.79 €
86%
One Piece: Unlimited World Red - Deluxe Edition

Hasta

39.99 €
5.99 €
85%
Onechanbara Z2: Chaos

Hasta

24.99 €
7.49 €
70%
ONRUSH

Hasta

9.99 €
1.49 €
85%
Othercide

Hasta

29.99 €
8.99 €
70%
OUT OF THE BOX

Hasta

14.99 €
5.24 €
65%
Outbreak Complete Collection

Hasta

79.99 €
31.99 €
60%
Outbuddies DX

Hasta

17.99 €
5.39 €
70%
Outer Wilds

Hasta

23.99 €
14.39 €
40%
Outer Wilds: Archaeologist Edition

Hasta

39.99 €
25.99 €
35%
OUTRIDERS PS4 & PS5

Hasta

69.99 €
23.09 €
67%
Outward

Hasta

39.99 €
9.99 €
75%
Outward: The Adventurer Bundle

Hasta

64.99 €
19.49 €
70%
Overcooked! + Overcooked! 2

Hasta

34.99 €
12.24 €
65%
Overcooked! 2 - Gourmet Edition

Hasta

39.99 €
9.99 €
75%
Overcooked! All You Can Eat

Hasta

39.99 €
23.99 €
40%
OVERPASS Deluxe Edition

Hasta

39.99 €
13.99 €
65%
Override 2: Super Mech League

Hasta

29.99 €
7.49 €
75%
Overwatch - Aρo Nuevo Lunar 2022

Hasta

59.99 €
19.79 €
67%
PAC-MAN 256

Hasta

4.99 €
2.49 €
50%
Pack Digital Multi-Generaciσn de NBA 2K22 para PS4 & PS5

Hasta

84.99 €
24.64 €
71%
Pack La LEGO Pelνcula: El videojuego

Hasta

59.99 €
17.99 €
70%
Pack LEGO Hιroes y Villanos DC

Hasta

59.99 €
17.99 €
70%
Pack MK11 Ultimate + Injustice 2 - Legendary Edition

Hasta

99.99 €
32.99 €
67%
Pack triple Assassin's Creed: Black Flag, Unity, Syndicate

Hasta

79.99 €
19.99 €
75%
Pack triple de Resident Evil

Hasta

49.99 €
19.99 €
60%
Paint the Town Red

Hasta

16.99 €
10.19 €
40%
Paquete 'Lindo, pero mortal' de Realm Royale

Hasta

4.99 €
1.24 €
75%
Paquete Assassin's Creed Valhalla + Immortals Fenyx Rising

Hasta

129.99 €
58.49 €
55%
Paquete Bajo Fiestero de Realm Royale

Hasta

14.99 €
3.74 €
75%
Paquete Ballena celeste de Paladins

Hasta

14.99 €
11.24 €
25%
Paquete Call of Duty : Ghosts y pase de temporada

Hasta

109.99 €
43.99 €
60%
Paquete de la saga Metro

Hasta

59.99 €
17.99 €
70%
Paquete familiar de EA

Hasta

39.99 €
3.99 €
90%
Paquete Pure Pool: Snooker

Hasta

11.25 €
4.5 €
60%
Paradise Lost

Hasta

14.99 €
7.49 €
50%
Pathfinder: Kingmaker - Definitive Edition

Hasta

39.99 €
9.99 €
75%
Paw Patrol La poderosa patrulla CANINA salva Bahνa Aventura.

Hasta

39.99 €
19.99 €
50%
PAYDAY 2: CRIMEWAVE EDITION.

Hasta

19.99 €
3.99 €
80%
Peaky Blinders: Mastermind

Hasta

24.99 €
4.99 €
80%
Persona 5 Royal

Hasta

59.99 €
23.99 €
60%
Persona 5 Strikers

Hasta

59.99 €
29.99 €
50%
Persona 5 Strikers Digital Deluxe Edition

Hasta

69.99 €
34.99 €
50%
Persona 5: Ultimate Edition

Hasta

99.99 €
19.99 €
80%
PGA TOUR 2K21

Hasta

59.99 €
14.99 €
75%
Pile Up! Box by Box

Hasta

14.99 €
11.24 €
25%
Pillars of Eternity II: Deadfire - Ultimate Edition

Hasta

59.99 €
17.99 €
70%
Pillars of Eternity: Complete Edition

Hasta

49.99 €
14.99 €
70%
Pixel Heroes: Byte & Magic

Hasta

14.99 €
2.99 €
80%
PLANET ALPHA

Hasta

19.99 €
3.99 €
80%
Plants vs. Zombies : La Batalla de Neighborville ediciσn delux

Hasta

39.99 €
7.99 €
80%
Plants vs. Zombies Garden Warfare

Hasta

19.99 €
4.99 €
75%
Plants vs. Zombies Garden Warfare 2

Hasta

19.99 €
3.99 €
80%
Poker Club PS4 & PS5

Hasta

19.99 €
15.99 €
20%
PONG Quest

Hasta

17.99 €
8.99 €
50%
Portal Knights

Hasta

19.99 €
7.99 €
60%
Power Rangers: Battle For The Grid

Hasta

19.99 €
12.99 €
35%
Predator: Hunting Grounds Ediciσn Digital Deluxe

Hasta

59.99 €
29.99 €
50%
Prey: Digital Deluxe Edition

Hasta

39.99 €
19.99 €
50%
Prime Evil Collection de Diablo

Hasta

59.99 €
38.99 €
35%
Pro Fishing Simulator

Hasta

44.99 €
4.49 €
90%
Project Warlock

Hasta

14.99 €
7.49 €
50%
PROTOTYPE

Hasta

29.99 €
5.99 €
80%
Prototype 2

Hasta

39.99 €
7.99 €
80%
Psychonauts

Hasta

10.99 €
5.49 €
50%
Pumped BMX +

Hasta

9.99 €
1.99 €
80%
Pumpkin Jack

Hasta

29.99 €
13.49 €
55%
Pure Chess Complete Bundle

Hasta

11.99 €
4.79 €
60%
Pure Farming 2018 Digital Deluxe Edition

Hasta

39.99 €
13.99 €
65%
Pure Hold'em World Poker Championship

Hasta

19.99 €
7.99 €
60%
Pure Pool

Hasta

9.99 €
3.99 €
60%
Putty Squad

Hasta

24.99 €
6.24 €
75%
Puyo Puyo Tetris

Hasta

19.99 €
7.99 €
60%
Puzzle Bobble 3D: Vacation Odyssey

Hasta

19.99 €
11.99 €
40%
Quantum Replica

Hasta

9.99 €
5.99 €
40%
Quiplash

Hasta

10.99 €
4.39 €
60%
Rιussir : Code de la Route - Nouvelle Ιdition (Cσdigo de Trαfico francιs)

Hasta

29.99 €
8.99 €
70%
RABBIDS INVASION - GOLD EDITION

Hasta

54.99 €
10.99 €
80%
RACCOON CITY EDITION

Hasta

79.99 €
30.39 €
62%
Rapala Fishing: Pro Series

Hasta

19.99 €
3.99 €
80%
RATCHET & CLANK: UNA DIMENSIΣN APARTE

Hasta

79.99 €
59.99 €
25%
RAZED

Hasta

9.99 €
1.49 €
85%
RC Airplane Challenge

Hasta

14.99 €
10.49 €
30%
Red Dead Online

Hasta

19.99 €
9.99 €
50%
Red Dead Redemption 2

Hasta

59.99 €
23.99 €
60%
Red Dead Revolver

Hasta

14.99 €
8.99 €
40%
Red Faction Guerrilla Re-Mars-tered

Hasta

29.99 €
5.99 €
80%
Red Faction II

Hasta

14.99 €
2.99 €
80%
Red Wings: Aces of the Sky

Hasta

19.99 €
1.99 €
90%
Regalia: Of Men and Monarchs - Royal Edition

Hasta

24.99 €
12.49 €
50%
Regalia: Of Men and Monarchs - Royal Edition OST Combo

Hasta

28.49 €
14.24 €
50%
Relicta

Hasta

19.99 €
3.99 €
80%
Remnant: From the Ashes

Hasta

39.99 €
15.99 €
60%
Remnant: From the Ashes - Complete Edition

Hasta

49.99 €
24.99 €
50%
Remothered: Broken Porcelain

Hasta

29.99 €
7.49 €
75%
RESIDENT EVIL 2

Hasta

39.99 €
15.99 €
60%
resident evil 4

Hasta

19.99 €
7.99 €
60%
RESIDENT EVIL 5

Hasta

19.99 €
7.99 €
60%
Resident Evil 6

Hasta

19.99 €
7.99 €
60%
RESIDENT EVIL 7 biohazard

Hasta

19.99 €
9.99 €
50%
RESIDENT EVIL REVELATIONS

Hasta

19.99 €
7.99 €
60%
Resident Evil Revelations 2 Deluxe Edition

Hasta

29.99 €
11.99 €
60%
Resident Evil Village PS4 & PS5

Hasta

69.99 €
27.99 €
60%
Resident Evil: Deluxe Origins Bundle

Hasta

39.99 €
9.59 €
76%
Returnal

Hasta

79.99 €
59.99 €
25%
Reus

Hasta

14.99 €
2.24 €
85%
REUS - Deluxe Edition

Hasta

17.99 €
2.69 €
85%
RICK AND MORTY: VIRTUAL RICK-ALITY

Hasta

29.99 €
14.99 €
50%
Ride 2

Hasta

39.99 €
3.99 €
90%
Ride 2 Special Edition

Hasta

59.99 €
5.99 €
90%
RIDE 3

Hasta

49.99 €
7.49 €
85%
RIDE 3 - Gold Edition

Hasta

79.99 €
11.99 €
85%
RIDE 4

Hasta

69.99 €
20.99 €
70%
RIDE 4

Hasta

69.99 €
20.99 €
70%
Riders Republic - Deluxe Edition

Hasta

89.99 €
49.49 €
45%
Riders Republic Ediciσn Oro PS4 & PS5

Hasta

99.99 €
49.99 €
50%
Riders Republic PS4 & PS5

Hasta

69.99 €
34.99 €
50%
RiftStar Raiders

Hasta

19.99 €
5.99 €
70%
Rigid Force Redux

Hasta

15.99 €
7.19 €
55%
Rigid Force Redux - Digital Deluxe Edition

Hasta

19.99 €
8.99 €
55%
RIOT - Civil Unrest

Hasta

19.99 €
4.99 €
75%
Rise of the Tomb Raider: 20ΒΊ aniversario

Hasta

29.99 €
5.99 €
80%
Risk of Rain 2

Hasta

24.99 €
6.24 €
75%
ROCK BOSHERS DX - ULTRA BUNDLE

Hasta

7.99 €
2.39 €
70%
ROCK BOSHERS DX: DIRECTOR'S CUT

Hasta

5.49 €
1.64 €
70%
Rock of Ages 3: Make & Break

Hasta

29.99 €
7.49 €
75%
ROCKSMITH 2014 EDITION - REMASTERED

Hasta

49.99 €
9.99 €
80%
Rogue Galaxy

Hasta

14.99 €
7.49 €
50%
Rogue Stormers & Giana Sisters Bundle

Hasta

24.99 €
7.49 €
70%
Ruined King: A League of Legends Story

Hasta

29.99 €
22.49 €
25%
Runbow

Hasta

14.99 €
2.99 €
80%
Rune Factory 4 Special

Hasta

29.99 €
20.99 €
30%
Rustler

Hasta

29.99 €
16.49 €
45%
Saber es Poder: Generaciones

Hasta

19.99 €
9.99 €
50%
Sackboy Una aventura a lo grande PS4 & PS5

Hasta

69.99 €
39.89 €
43%
Saints Row IV: Re-Elected

Hasta

19.99 €
3.99 €
80%
Saints Row: Gat out of Hell

Hasta

19.99 €
3.99 €
80%
Sakuna: Of Rice and Ruin

Hasta

39.99 €
23.99 €
40%
Sakuna: Of Rice and Ruin - Digital Deluxe Edition

Hasta

49.99 €
29.99 €
40%
Sakura Wars

Hasta

59.99 €
17.99 €
70%
Samurai Jack: Battle Through Time

Hasta

39.99 €
21.99 €
45%
Sayonara Wild Hearts

Hasta

11.99 €
7.19 €
40%
Scribblenauts Showdown

Hasta

39.99 €
7.99 €
80%
Secret Neighbor

Hasta

19.99 €
11.99 €
40%
Seek Hearts

Hasta

14.99 €
8.24 €
45%
Sekiro : Shadows die twice - Ediciσn Juego del Aρo

Hasta

69.99 €
34.99 €
50%
Sephirothic Stories

Hasta

14.99 €
7.49 €
50%
Serial Cleaner

Hasta

14.99 €
2.24 €
85%
Serious Sam Collection

Hasta

29.99 €
14.99 €
50%
SEUM: Speedrunners from Hell

Hasta

14.99 €
2.99 €
80%
Shadow of the Tomb Raider Definitive Edition

Hasta

39.99 €
13.19 €
67%
Shady Part of Me

Hasta

14.99 €
5.09 €
66%
Sheltered

Hasta

12.99 €
2.59 €
80%
Shenmue III - Digital Deluxe Edition

Hasta

39.99 €
7.99 €
80%
Sherlock Holmes Chapter One

Hasta

44.99 €
33.74 €
25%
Sherlock Holmes Chapter One Ediciσn Deluxe

Hasta

59.99 €
44.99 €
25%
Sherlock Holmes: Crimes and Punishments

Hasta

39.99 €
13.99 €
65%
Sherlock Holmes: Crimes and Punishments + Sherlock Holmes: The Devil's Daughter bundle

Hasta

64.99 €
25.99 €
60%
Sherlock Holmes: The Devil's Daughter

Hasta

39.99 €
19.99 €
50%
Shiftlings

Hasta

14.99 €
2.99 €
80%
Shin Megami Tensei III Nocturne HD Remaster

Hasta

49.99 €
27.49 €
45%
Shin Megami Tensei III Nocturne HD Remaster Digital Deluxe Edition

Hasta

69.99 €
41.99 €
40%
Shining Resonance Refrain

Hasta

29.99 €
7.49 €
75%
SHINY - A Robotic Adventure

Hasta

14.99 €
2.24 €
85%
Shiny - Deluxe Edition

Hasta

19.99 €
2.99 €
85%
Shotgun Farmers

Hasta

9.99 €
6.99 €
30%
Sid Meier's Civilization VI

Hasta

29.99 €
8.99 €
70%
Silver Chains

Hasta

24.99 €
7.49 €
70%
Skul: The Hero Slayer

Hasta

16.99 €
11.89 €
30%
Skyland: Heart of the Mountain

Hasta

14.99 €
4.49 €
70%
Slayaway Camp: Butcher's Cut - Deluxe Edition

Hasta

24.99 €
7.49 €
70%
Sleeping Dogs Definitive Edition

Hasta

29.99 €
4.49 €
85%
Slide Stars

Hasta

39.99 €
7.99 €
80%
Slime-san: Superslime Edition

Hasta

14.99 €
5.99 €
60%
Smoke And Sacrifice

Hasta

19.99 €
3.99 €
80%
Sniper Elite 4

Hasta

69.99 €
6.99 €
90%
Sniper Elite 4 Digital Deluxe Edition

Hasta

99.99 €
9.99 €
90%
Sniper Elite V2 Remastered

Hasta

34.99 €
5.24 €
85%
Sniper Elite VR

Hasta

29.99 €
14.99 €
50%
Sniper Ghost Warrior 3 Season Pass Edition

Hasta

39.99 €
7.99 €
80%
Sniper Ghost Warrior Contracts

Hasta

39.99 €
9.99 €
75%
Sniper Ghost Warrior Contracts 2 Ultimate Edition

Hasta

49.99 €
29.99 €
40%
Snooker 19

Hasta

34.99 €
13.99 €
60%
Snooker 19 Gold Edition

Hasta

39.99 €
15.99 €
60%
SnowRunner

Hasta

39.99 €
19.99 €
50%
Solar Ash

Hasta

39.99 €
31.99 €
20%
Solo: Islands of the Heart

Hasta

19.99 €
4.99 €
75%
SOMA

Hasta

28.49 €
4.27 €
85%
SONG OF HORROR

Hasta

39.99 €
23.99 €
40%
Songbird Symphony

Hasta

14.99 €
4.49 €
70%
Sonic Colours: Ultimate - Digital Deluxe

Hasta

44.99 €
26.99 €
40%
South Park : La Vara de la Verdad

Hasta

29.99 €
8.99 €
70%
South Park : Retaguardia en Peligro - Gold Edition

Hasta

79.99 €
23.99 €
70%
Space Crew: Legendary Edition

Hasta

24.99 €
8.49 €
66%
Space Hulk: Deathwing - Enhanced Edition

Hasta

29.99 €
5.99 €
80%
Space Hulk: Tactics

Hasta

14.99 €
7.49 €
50%
Space Junkies

Hasta

19.99 €
5.99 €
70%
Sparklite

Hasta

24.99 €
8.74 €
65%
Speed 3: Grand Prix

Hasta

19.99 €
10.99 €
45%
SpeedRunners

Hasta

9.99 €
1.99 €
80%
Spike Volleyball

Hasta

59.99 €
11.99 €
80%
Spyro Reignited Trilogy

Hasta

39.99 €
13.99 €
65%
Star Trek : Bridge Crew

Hasta

24.99 €
8.74 €
65%
STAR WARS : Squadrons

Hasta

39.99 €
11.99 €
70%
STAR WARS BOUNTY HUNTER

Hasta

9.99 €
4.99 €
50%
STAR WARS JEDI STARFIGHTER

Hasta

9.99 €
4.99 €
50%
STAR WARS Jedi: Fallen Order

Hasta

49.99 €
17.49 €
65%
STAR WARS Jedi: Fallen Order Ediciσn Deluxe

Hasta

59.99 €
17.99 €
70%
Star Wars Pinball VR

Hasta

24.99 €
14.99 €
40%
STAR WARS RACER REVENGE

Hasta

9.99 €
4.99 €
50%
Stealth Inc 2: A Game of Clones

Hasta

14.99 €
1.49 €
90%
Stealth Inc: Ultimate Edition

Hasta

12.99 €
1.94 €
85%
Stellaris: Console Edition - Standard Edition

Hasta

39.99 €
9.99 €
75%
Steven Universe: Salva la luz

Hasta

24.99 €
12.49 €
50%
Stick it to the Man

Hasta

7.99 €
1.99 €
75%
Stikbold! La aventura del balσn prisionero

Hasta

9.99 €
4.99 €
50%
Stranded Deep

Hasta

19.99 €
9.99 €
50%
Stranded Sails - Explorers of the Cursed Islands

Hasta

24.99 €
11.24 €
55%
Stranded Sails: Explorers of the Cursed Islands

Hasta

24.99 €
11.24 €
55%
Street Fighter V

Hasta

19.99 €
7.99 €
60%
Street Fighter V: Champion Edition + Season 5 Premium Pass Bundle

Hasta

59.99 €
40.19 €
33%
Street Outlaws 2: Winner Takes All

Hasta

49.99 €
22.49 €
55%
Street Outlaws: The List

Hasta

39.99 €
9.99 €
75%
Streets Of Rage 4

Hasta

24.99 €
12.49 €
50%
Stunt Kite Masters VR

Hasta

14.99 €
4.49 €
70%
SturmFront - The Mutant War: Übel Edition

Hasta

9.99 €
3.99 €
60%
Subject 13

Hasta

6.99 €
0.69 €
90%
Sublevel Zero Redux

Hasta

19.99 €
4.99 €
75%
Subnautica: Below Zero PS4 & PS5

Hasta

29.99 €
19.49 €
35%
Sunless Sea: Zubmariner Edition

Hasta

16.99 €
6.79 €
60%
Sunless Skies: Sovereign Edition

Hasta

23.99 €
16.79 €
30%
Super Monkey Ball Banana Mania Digital Deluxe Edition PS4 & PS5

Hasta

49.99 €
34.99 €
30%
Super Neptunia RPG

Hasta

29.99 €
14.99 €
50%
Super Pixel Racers

Hasta

12.99 €
2.59 €
80%
Super Star Wars

Hasta

9.99 €
4.99 €
50%
Super Street: The Game

Hasta

24.99 €
7.49 €
70%
SUPERHOT

Hasta

24.99 €
9.99 €
60%
SUPERHOT MIND IS SOFTWARE BUNDLE

Hasta

39.99 €
19.99 €
50%
SUPERHOT ONE OF US BUNDLE

Hasta

39.99 €
15.99 €
60%
SUPERHOT VR

Hasta

24.99 €
12.49 €
50%
SUPERHOT: MIND CONTROL DELETE

Hasta

24.99 €
12.49 €
50%
Supermarket Shriek

Hasta

19.99 €
9.99 €
50%
Surf World Series

Hasta

14.99 €
4.49 €
70%
Sword Art Online Re: Hollow Fragment

Hasta

19.99 €
4.99 €
75%
Sword Art Online: Hollow Realization Deluxe Edition

Hasta

74.99 €
11.24 €
85%
Syberia 3

Hasta

49.99 €
4.99 €
90%
Tales from the Borderlands

Hasta

19.99 €
14.99 €
25%
Tales of Arise PS4 & PS5

Hasta

69.99 €
48.99 €
30%
Tales Of Arise Ultimate Edition PS4 & PS5

Hasta

99.99 €
69.99 €
30%
Tamashii

Hasta

11.99 €
5.99 €
50%
Tango Fiesta

Hasta

9.99 €
2.49 €
75%
Taxi Chaos

Hasta

19.99 €
11.99 €
40%
Tears of Avia

Hasta

14.99 €
10.49 €
30%
TEKKEN 7

Hasta

49.99 €
14.99 €
70%
Telling Lies

Hasta

19.99 €
5.99 €
70%
Tempest 4000

Hasta

29.99 €
14.99 €
50%
Tennis World Tour

Hasta

39.99 €
3.99 €
90%
Tennis World Tour - Roland-Garros Edition

Hasta

54.99 €
16.49 €
70%
Tennis World Tour 2

Hasta

49.99 €
14.99 €
70%
Tennis World Tour 2 - Complete Edition

Hasta

59.99 €
14.99 €
75%
Terminator: Resistance

Hasta

39.99 €
19.99 €
50%
Terminator: Resistance Enhanced

Hasta

44.99 €
22.49 €
50%
Tetraminos

Hasta

9.99 €
1.49 €
85%
The Bluecoats: North & South

Hasta

29.99 €
11.99 €
60%
The Catch: Carp & Coarse Fishing

Hasta

24.99 €
9.99 €
60%
THE COMPLETE SUPERHOT BUNDLE

Hasta

49.99 €
19.99 €
60%
The Count Lucanor

Hasta

14.99 €
3.74 €
75%
The Crew

Hasta

24.99 €
8.24 €
67%
The Crew 2 Standard Edition

Hasta

49.99 €
9.99 €
80%
The Dark Pictures Anthology - Triple Pack PS4 & PS5

Hasta

59.99 €
40.19 €
33%
The Division 2: Ediciσn Seρores de la guerra de Nueva York

Hasta

59.99 €
17.99 €
70%
The Drone Racing League Simulator

Hasta

9.99 €
6.99 €
30%
The Elder Scrolls Online

Hasta

19.99 €
5.99 €
70%
The Elder Scrolls Online Collection: Blackwood - PS4 & PS5

Hasta

54.99 €
18.14 €
67%
The Elder Scrolls Online Collection: Blackwood CE - PS4 & PS5

Hasta

79.99 €
26.39 €
67%
The Elder Scrolls V: Skyrim Anniversary Edition - PS5 & PS4

Hasta

54.99 €
32.99 €
40%
The Escapists

Hasta

17.99 €
3.59 €
80%
The Escapists + The Escapists 2

Hasta

34.99 €
6.99 €
80%
The Escapists 2 - Game of the Year Edition

Hasta

26.99 €
6.74 €
75%
The Flame in the Flood: Complete Edition

Hasta

14.99 €
2.99 €
80%
The Forgotten City

Hasta

29.99 €
22.49 €
25%
The Inner World

Hasta

14.99 €
2.99 €
80%
The Jackbox Party Pack 3

Hasta

26.99 €
16.19 €
40%
The Jackbox Party Pack 4

Hasta

26.99 €
13.49 €
50%
The Jackbox Party Pack 5

Hasta

29.99 €
16.49 €
45%
The Jackbox Party Trilogy 2.0

Hasta

74.99 €
48.74 €
35%
THE KING OF FIGHTERS 'COLLECTION: THE OROCHI SAGA

Hasta

14.99 €
2.99 €
80%
The Last Campfire

Hasta

14.99 €
5.99 €
60%
The Last Kids on Earth y el bαculo del destino

Hasta

39.99 €
23.99 €
40%
The Last of Us Remastered

Hasta

19.99 €
9.99 €
50%
The Last Stand: Aftermath

Hasta

24.99 €
17.49 €
30%
The Last Stand: Aftermath

Hasta

24.99 €
17.49 €
30%
The Legend of Heroes: Trails of Cold Steel

Hasta

39.99 €
19.99 €
50%
The Legend of Heroes: Trails of Cold Steel II

Hasta

39.99 €
19.99 €
50%
The Legend of Heroes: Trails of Cold Steel IV

Hasta

59.99 €
35.99 €
40%
The LEGO Movie Videogame

Hasta

39.99 €
9.99 €
75%
The Long Dark

Hasta

29.99 €
8.99 €
70%
The Long Reach

Hasta

14.99 €
3.74 €
75%
The Medium

Hasta

49.99 €
32.49 €
35%
The Medium - Deluxe Edition

Hasta

54.99 €
35.74 €
35%
The Outer Worlds

Hasta

59.99 €
19.79 €
67%
The Pathless PS4 & PS5

Hasta

34.99 €
20.99 €
40%
The Plane Effect

Hasta

14.99 €
11.24 €
25%
The Room VR: A Dark Matter

Hasta

29.99 €
10.49 €
65%
The Sinking City PS5

Hasta

49.99 €
19.99 €
60%
The Sinking City PS5 Deluxe Edition

Hasta

64.99 €
32.49 €
50%
The Sisters - Party of the Year

Hasta

39.99 €
27.99 €
30%
The Spectrum Retreat

Hasta

12.99 €
5.19 €
60%
The Surge - Augmented Edition

Hasta

24.99 €
7.49 €
70%
The Surge 2 - Premium Edition

Hasta

39.99 €
13.99 €
65%
The Survivalists

Hasta

24.99 €
6.24 €
75%
The Swindle

Hasta

14.99 €
2.24 €
85%
The Talos Principle

Hasta

39.99 €
9.99 €
75%
The Technomancer

Hasta

9.99 €
1.99 €
80%
The Telltale Batman Shadows Edition

Hasta

29.99 €
7.49 €
75%
The Walking Dead Onslaught

Hasta

29.99 €
13.49 €
55%
The Walking Dead Onslaught: Digital Deluxe

Hasta

39.99 €
17.99 €
55%
The Walking Dead: A New Frontier - Season Pass

Hasta

14.99 €
5.99 €
60%
The Walking Dead: La temporada final: pase de temporada

Hasta

23.99 €
9.59 €
60%
The Walking Dead: Michonne - A Telltale Miniseries

Hasta

12.99 €
5.19 €
60%
The Walking Dead: Season Two

Hasta

14.99 €
5.99 €
60%
The Walking Dead: The Complete First Season

Hasta

14.99 €
5.99 €
60%
The Walking Dead: The Telltale Definitive Series

Hasta

49.99 €
24.99 €
50%
The Walking Vegetables: Radical Edition

Hasta

12.99 €
3.24 €
75%
The Warriors

Hasta

14.99 €
8.99 €
40%
The Witcher 3: Wild Hunt

Hasta

29.99 €
5.99 €
80%
The Witcher 3: Wild Hunt - Game of the Year Edition

Hasta

49.99 €
9.99 €
80%
The Wolf Among Us

Hasta

14.99 €
3.74 €
75%
theHunter: Call of the Wild - Diamond Bundle

Hasta

64.99 €
29.24 €
55%
theHunter: Call of the Wild - Starter Bundle

Hasta

35.99 €
21.59 €
40%
Thief

Hasta

19.99 €
2.99 €
85%
This War of Mine: The Little Ones

Hasta

19.99 €
3.99 €
80%
Thomas Was Alone

Hasta

7.99 €
1.19 €
85%
Thronebreaker: The Witcher Tales

Hasta

19.99 €
5.99 €
70%
Titan Quest

Hasta

29.99 €
5.99 €
80%
Titanfall 2: Ultimate Edition

Hasta

29.99 €
7.49 €
75%
TO THE TOP

Hasta

24.99 €
17.49 €
30%
Tom Clancy's Ghost Recon Breakpoint Deluxe Edition

Hasta

79.99 €
19.99 €
75%
Tom Clancy's Ghost Recon Breakpoint Ultimate Edition

Hasta

119.99 €
29.99 €
75%
Tom Clancy's Rainbow Six Extraction PS4 & PS5

Hasta

49.99 €
37.49 €
25%
TOM CLANCY'S THE DIVISION

Hasta

29.99 €
7.49 €
75%
Tomb Raider: Definitive Survivor Trilogy

Hasta

49.99 €
19.99 €
60%
Tony Hawk's Pro Skater 1 + 2

Hasta

44.99 €
22.49 €
50%
Tony Hawk's Pro Skater 1 + 2 - Lote Multigeneraciσn Deluxe

Hasta

54.99 €
27.49 €
50%
Tools Up!

Hasta

19.99 €
7.99 €
60%
Tools Up! - The Renovation Spree Bundle

Hasta

26.99 €
16.19 €
40%
Torchlight II

Hasta

19.99 €
5.99 €
70%
Torchlight III

Hasta

39.99 €
9.99 €
75%
Tormented Souls

Hasta

19.99 €
13.99 €
30%
Totally Reliable Delivery Service

Hasta

14.99 €
4.94 €
67%
Totally Reliable Delivery Service Deluxe Edition

Hasta

23.99 €
7.91 €
67%
Tour de France 2018

Hasta

19.99 €
3.99 €
80%
Tower of Time

Hasta

24.99 €
14.99 €
40%
TowerFall Ascension

Hasta

13.99 €
3.49 €
75%
Trackmania Turbo

Hasta

29.99 €
8.99 €
70%
Trailmakers

Hasta

29.99 €
11.99 €
60%
Transference

Hasta

24.99 €
7.49 €
70%
TrΓΌberbrook

Hasta

29.99 €
7.49 €
75%
Trials Fusion

Hasta

19.99 €
5.99 €
70%
Trials of the Blood Dragon

Hasta

14.99 €
4.49 €
70%
Tribes of Midgard Digital Deluxe PS4 & PS5

Hasta

29.99 €
19.49 €
35%
Tribes of Midgard PS4 & PS5

Hasta

19.99 €
12.99 €
35%
Tricky Towers

Hasta

14.99 €
5.99 €
60%
Trilogνa Mafia

Hasta

59.99 €
29.99 €
50%
Trine 4: The Nightmare Prince

Hasta

29.99 €
8.99 €
70%
TRIVIAL PURSUIT LIVE!

Hasta

14.99 €
5.99 €
60%
TRON RUN/r

Hasta

14.99 €
4.49 €
70%
Truck Driver

Hasta

39.99 €
23.99 €
40%
Truck Driver - Deluxe Edition

Hasta

44.99 €
26.99 €
40%
Trulon: The Shadow Engine

Hasta

19.99 €
3.99 €
80%
Turok Bundle

Hasta

29.99 €
14.99 €
50%
Twelve Minutes

Hasta

24.99 €
17.49 €
30%
Ultimate Chicken Horse

Hasta

17.99 €
8.99 €
50%
Ultimate Custom Night

Hasta

6.99 €
4.19 €
40%
Ultimate Edition de Tom Clancy's Ghost Recon Wildlands

Hasta

99.99 €
24.99 €
75%
ULTIMATE MARVEL VS. CAPCOM 3

Hasta

24.99 €
9.99 €
60%
Ultratron

Hasta

9.99 €
0.99 €
90%
UNBOX: NEWBIE'S ADVENTURE

Hasta

24.99 €
7.49 €
70%
Uncharted : The Nathan Drake Collection

Hasta

19.99 €
9.99 €
50%
Underworld Ascendant

Hasta

29.99 €
5.99 €
80%
Unravel

Hasta

19.99 €
4.99 €
75%
Unravel Two

Hasta

19.99 €
4.99 €
75%
Until Dawn

Hasta

19.99 €
9.99 €
50%
Untitled Goose Game

Hasta

19.99 €
9.99 €
50%
UNTURNED

Hasta

24.99 €
9.99 €
60%
V-Rally 4

Hasta

59.99 €
14.99 €
75%
Vacation Simulator

Hasta

32.99 €
21.44 €
35%
Valentino Rossi The Game

Hasta

19.99 €
2.99 €
85%
Valentino Rossi The Game - Digital Deluxe

Hasta

39.99 €
5.99 €
85%
Valentino Rossi The Game - Special Edition

Hasta

29.99 €
4.49 €
85%
Valiant Hearts: The Great War

Hasta

14.99 €
4.49 €
70%
Valkyria Chronicles Remastered

Hasta

19.99 €
7.99 €
60%
Vambrace: Cold Soul

Hasta

24.99 €
4.99 €
80%
Vampyr

Hasta

39.99 €
9.99 €
75%
Vaporum

Hasta

29.99 €
10.49 €
65%
Verlet Swing

Hasta

14.99 €
4.49 €
70%
Versiσn de PlayStation 5 de Wreckfest

Hasta

39.99 €
17.99 €
55%
Virtua Fighter 5 Ultimate Showdown (Juego principal + DLC Pack Yakuza)

Hasta

29.99 €
14.99 €
50%
Visage

Hasta

34.99 €
24.49 €
30%
Visage

Hasta

34.99 €
24.49 €
30%
Void Bastards: DeLUXe Bundle

Hasta

32.99 €
13.19 €
60%
VR Ping Pong

Hasta

14.99 €
5.24 €
65%
VR Ping Pong Pro

Hasta

24.99 €
8.74 €
65%
Warhammer 40,000: Inquisitor - Martyr

Hasta

39.99 €
7.99 €
80%
Warhammer 40,000: Inquisitor - Martyr Complete Collection

Hasta

89.99 €
8.99 €
90%
Warhammer 40,000: Inquisitor - Martyr Complete Upgrade Pack

Hasta

39.99 €
19.99 €
50%
Warhammer 40,000: Inquisitor - Martyr | Imperium edition

Hasta

54.99 €
10.99 €
80%
Warhammer 40,000: Mechanicus

Hasta

39.99 €
14.79 €
63%
Warhammer Age of Sigmar: Storm Ground

Hasta

19.99 €
12.99 €
35%
Warhammer: Chaosbane

Hasta

39.99 €
7.99 €
80%
Warhammer: Vermintide 2

Hasta

29.99 €
7.49 €
75%
Warhammer: Vermintide 2 - Ediciσn Premium

Hasta

44.99 €
11.24 €
75%
Warhammer: Vermintide 2 - Lote de Ultimate Edition

Hasta

54.99 €
13.74 €
75%
Warhammer: Vermintide 2 - Vientos de la Magia

Hasta

39.99 €
14.79 €
63%
Wasteland 3

Hasta

39.99 €
11.99 €
70%
Wasteland 3 Colorado Collection

Hasta

49.99 €
19.99 €
60%
Watch Dogs 2

Hasta

69.99 €
13.99 €
80%
Watch Dogs 2 - Ediciσn Gold

Hasta

109.99 €
16.49 €
85%
Watch_Dogs

Hasta

19.99 €
6.99 €
65%
Wattam

Hasta

19.99 €
5.99 €
70%
We Happy Few Digital Deluxe

Hasta

89.99 €
13.49 €
85%
Werewolf: The Apocalypse - Earthblood

Hasta

49.99 €
19.99 €
60%
Werewolves Within

Hasta

29.99 €
8.99 €
70%
What Remains of Edith Finch

Hasta

19.99 €
5.99 €
70%
White Shadows

Hasta

19.99 €
15.99 €
20%
Windbound

Hasta

29.99 €
10.49 €
65%
Wizards of Brandel

Hasta

14.99 €
8.24 €
45%
Wolfenstein: Alt History Collection

Hasta

69.99 €
19.59 €
72%
Wolfenstein: Cyberpilot

Hasta

19.99 €
7.99 €
60%
Wolfenstein: The New Order

Hasta

19.99 €
7.99 €
60%
Wolfenstein: The Old Blood

Hasta

19.99 €
7.99 €
60%
Wolfenstein: Youngblood - Deluxe Edition

Hasta

29.99 €
14.99 €
50%
WORLDEND SYNDROME

Hasta

39.99 €
9.99 €
75%
Worms Battlegrounds

Hasta

24.99 €
4.99 €
80%
Worms Battlegrounds + Worms W.M.D

Hasta

34.99 €
6.99 €
80%
Worms Rumble PS4 & PS5

Hasta

14.99 €
3.74 €
75%
Worms W.M.D

Hasta

29.99 €
5.99 €
80%
WRC 10 FIA World Rally Championship

Hasta

59.99 €
32.99 €
45%
WRC 8 Deluxe Edition FIA World Rally Championship

Hasta

69.99 €
17.49 €
75%
WRC 8 FIA World Rally Championship

Hasta

59.99 €
11.99 €
80%
Wreckfest: Drive Hard. Die Last.

Hasta

29.99 €
14.99 €
50%
WWE 2K Battlegrounds

Hasta

39.99 €
14.79 €
63%
XCOM 2

Hasta

49.99 €
4.99 €
90%
XCOM 2 Digital Deluxe Edition

Hasta

64.99 €
9.74 €
85%
XIII

Hasta

49.99 €
29.99 €
40%
Yakuza: Like a Dragon Hero Edition PS4 & PS5

Hasta

69.99 €
34.99 €
50%
Yakuza: Like a Dragon PS4 & PS5

Hasta

59.99 €
29.99 €
50%
Yesterday Origins

Hasta

24.99 €
2.49 €
90%
YOGA MASTER

Hasta

24.99 €
12.49 €
50%
YOGA MASTER - Dreams Fantasy Bundle

Hasta

26.99 €
13.49 €
50%
YOGA MASTER - Magic Atmosphere Bundle

Hasta

26.99 €
13.49 €
50%
YOGA MASTER - Meditation Studio Bundle

Hasta

29.99 €
17.99 €
40%
Yonder: The Cloud Catcher Chronicles

Hasta

29.99 €
16.49 €
45%
Yooka-Laylee

Hasta

39.99 €
5.99 €
85%
Yooka-Laylee and the Impossible Lair

Hasta

29.99 €
7.49 €
75%
Youtubers Life 2

Hasta

39.99 €
29.99 €
25%
Ys IX: Monstrum Nox

Hasta

59.99 €
35.99 €
40%
Ys VIII: Lacrimosa of DANA

Hasta

59.99 €
19.79 €
67%
Zanki Zero: Last Beginning

Hasta

59.99 €
11.99 €
80%
ZOMBI

Hasta

19.99 €
3.99 €
80%
Zombie Army 4: Dead War

Hasta

49.99 €
14.99 €
70%
Zombie Army 4: Dead War Deluxe Edition

Hasta

59.99 €
11.99 €
80%
Zombie Army 4: Dead War Super Deluxe Edition

Hasta

79.99 €
15.99 €
80%
Zombie Army Trilogy

Hasta

49.99 €
4.99 €
90%
Zombieland: Double Tap - Road Trip

Hasta

39.99 €
9.99 €
75%
Zombies Ate My Neighbors and Ghoul Patrol

Hasta

12.49 €
6.24 €
50%