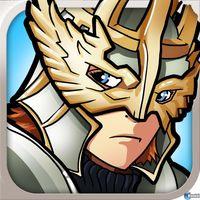 Carátula Might & Magic Clash of Heroes
Información del juego
A la venta en España: 20/12/2013
Tras ser lanzado en distintas plataformas, este juego llega ahora a dispositivos móviles Android. Ambientado en el universo de Might and Magic, Might and Magic Clash of Heroes llega ahora añadiendo nuevas características online para este juego de rol que combina una historia de aventuras y un dinámico sistema de combate. Might & Magic Clash of Heroes ofrece controles táctiles que encajen con el sistema de combate del que hace gala el título, en el cual tendremos que alinear unidades para realizar ataques y crear barreras defensivas.

Might & Magic Clash of Heroes se muestra en nuevas imágenes
16:18 29/6/2012 | El título también llegará a móviles.
---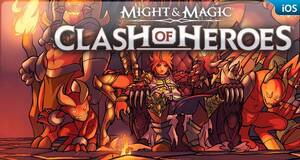 Might & Magic Clash of Heroes - Análisis
Análisis
2013-02-26 00:00:00
Combate y dirige a tus tropas con esta brillante remasterización optimizada para iPhone y iPad de la famosa franquicia de juegos de rol.

PC Android iPhone

Might & Magic Heroes: Era of Chaos
iPhone
Galería de imágenes y wallpapers de Might & Magic Clash of Heroes para Android y iPhone con diferentes resoluciones y en alta definición (HD).
Todavía no hay ninguna opinión. ¡Escribe la tuya!
Escribe tu opinión sobre el juego
:
Todavía no hay vídeos compartidos. ¡Sé el primero!.