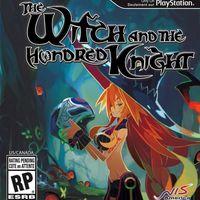 Carátula The Witch and the Hundred Knight
Información del juego
A la venta: 21/3/2014
The Witch and the Hundred Knight es un juego de acción y rol para PS3 que intenta volver a las raíces clásicas del género, ofreciéndonos una historia de marcado sabor japonés, estructurada en mazmorras, en la que tendremos que acompañar a la bruja Metallia y a su caballero número cien en una aventura llena de peligros.
También conocido como The Witch and the Hundred Knights.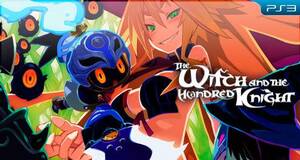 Análisis
2014-03-11 19:00:00
Una nueva aventura rolera, alegre y divertida de NIS, pero sin el toque genial de otras de sus sagas.
Galería de imágenes y wallpapers de The Witch and the Hundred Knight para PS3 con diferentes resoluciones y en alta definición (HD).
Última: 19:47 7/12/2014
9
Un juego muy recomendable en la linea de Nippon Ichi Software. Si te gustan los rpg, no te lo puedes perder.
---
Escribe tu opinión sobre el juego
:
Todavía no hay vídeos compartidos. ¡Sé el primero!.
Foro de The Witch and the Hundred Knight